Edu Tarin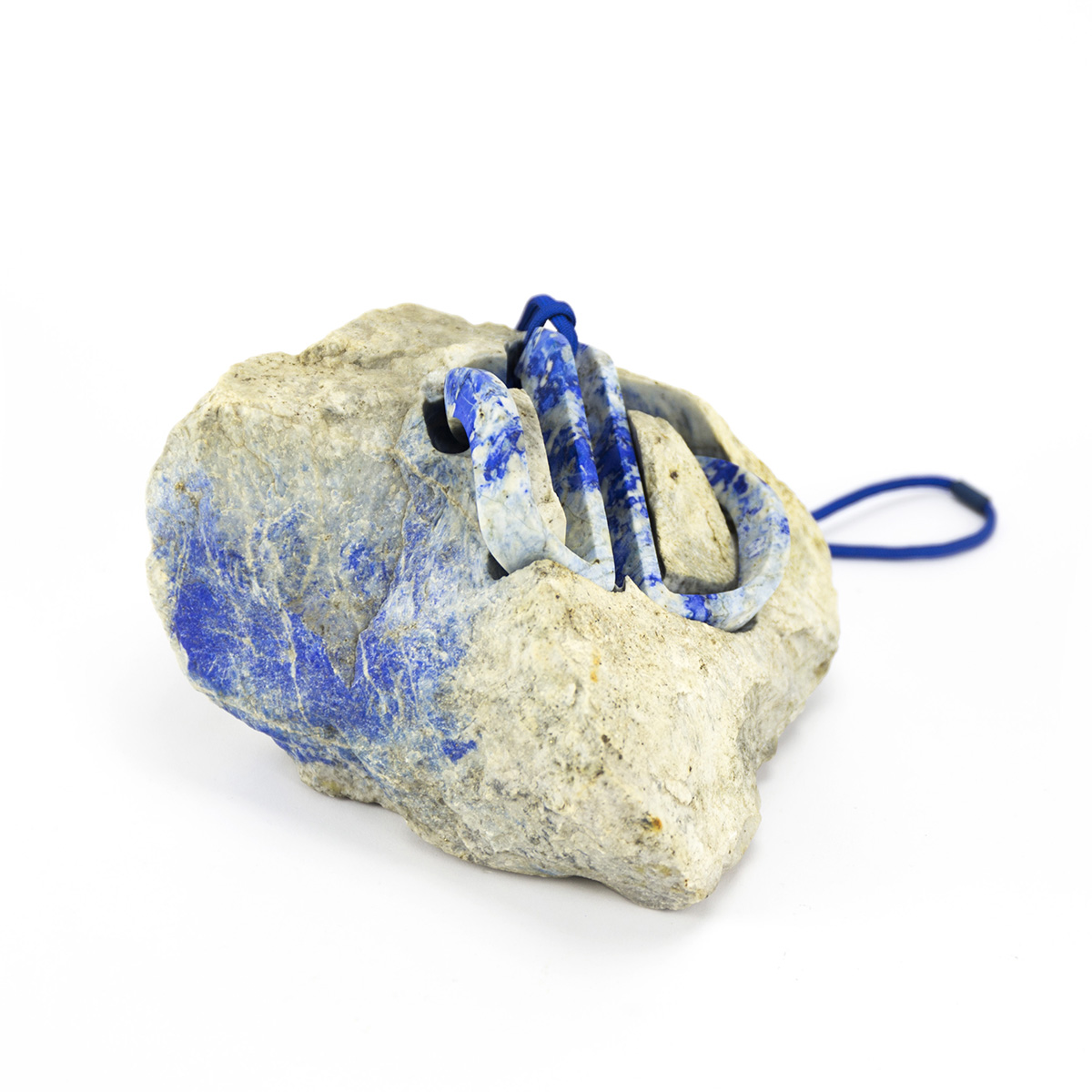 G0D2
Pendant and Object
Lapis lazuli
100x96x48 mm.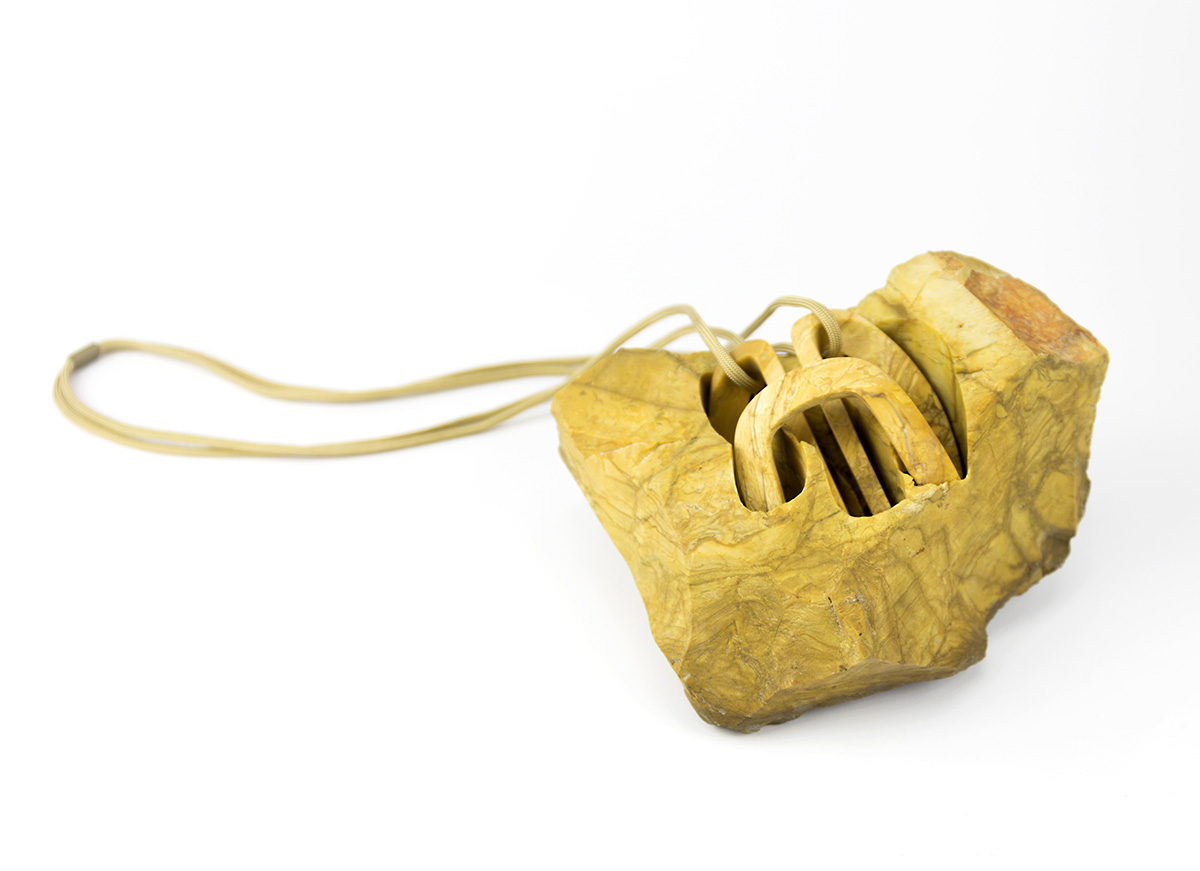 G0C1
Pendant and Object
Yellow jasper
92x80x50 mm.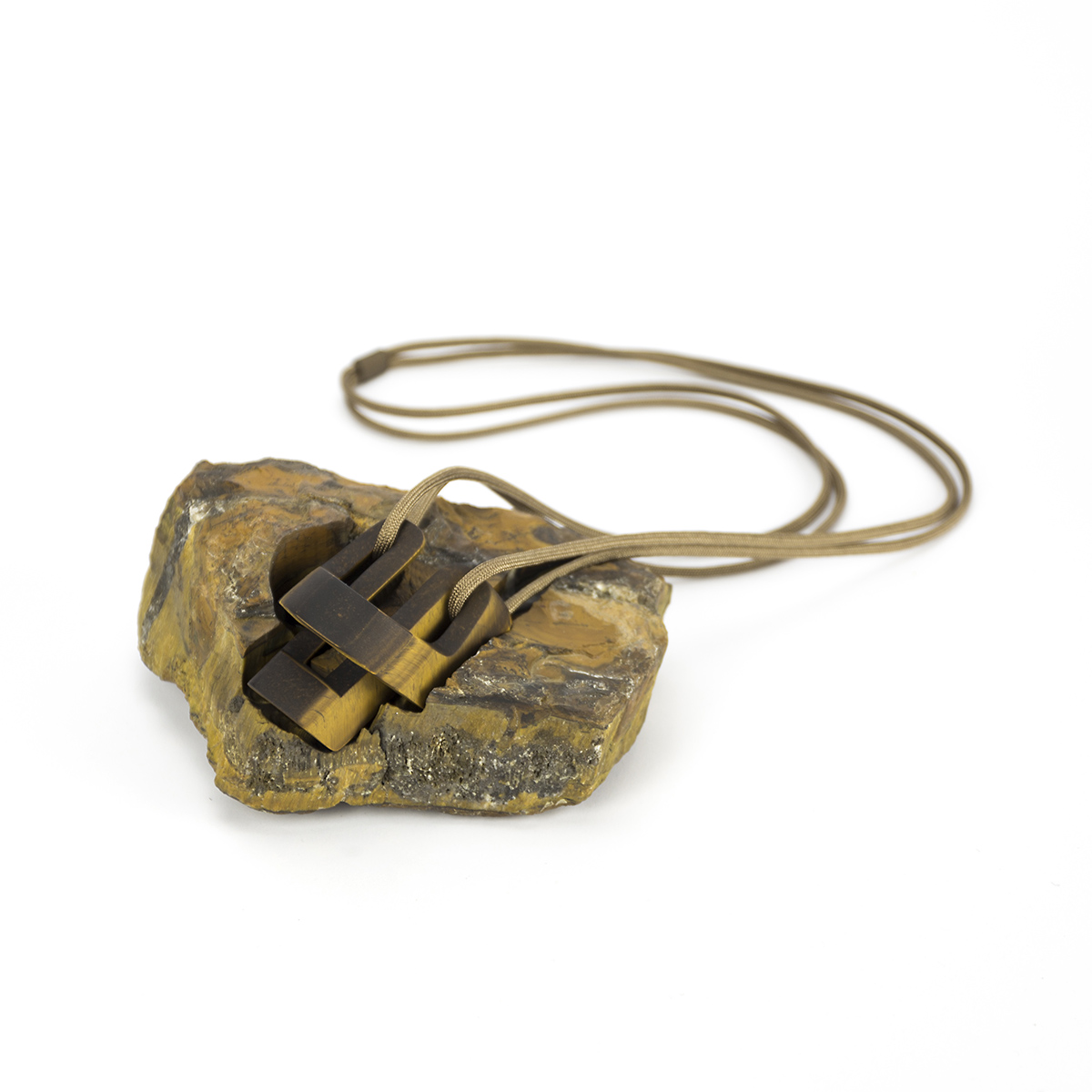 G0A2
Pendant and Object
Tiger's eye
70x64x45 mm.
Regarding creating, there have always been two arguments that cannot stand separately from each other. On one hand, if we forget about the "how" that dictates the process of making, we are automatically resigning from the intimate connection that humans have been weaving with materiality. On the other hand, focusing only on it, would result in loosing any chance/possibility of expression beyond the material.
We need to be able to understand how technology, design and labor complement each other.
…Forming a place as a singular thing, which creates multiple representations of itself.
…Looking for the ideals by which a thing would not be the kind of thing it is.
…It is on the quietness where we can hear the sound of that being.
…Leading me to dress its skin, to establish the limitation of its structure.
…Evoking the inside and making it present.
…Transforming nothing into matter and empty into content.