Marissa Racht Ryan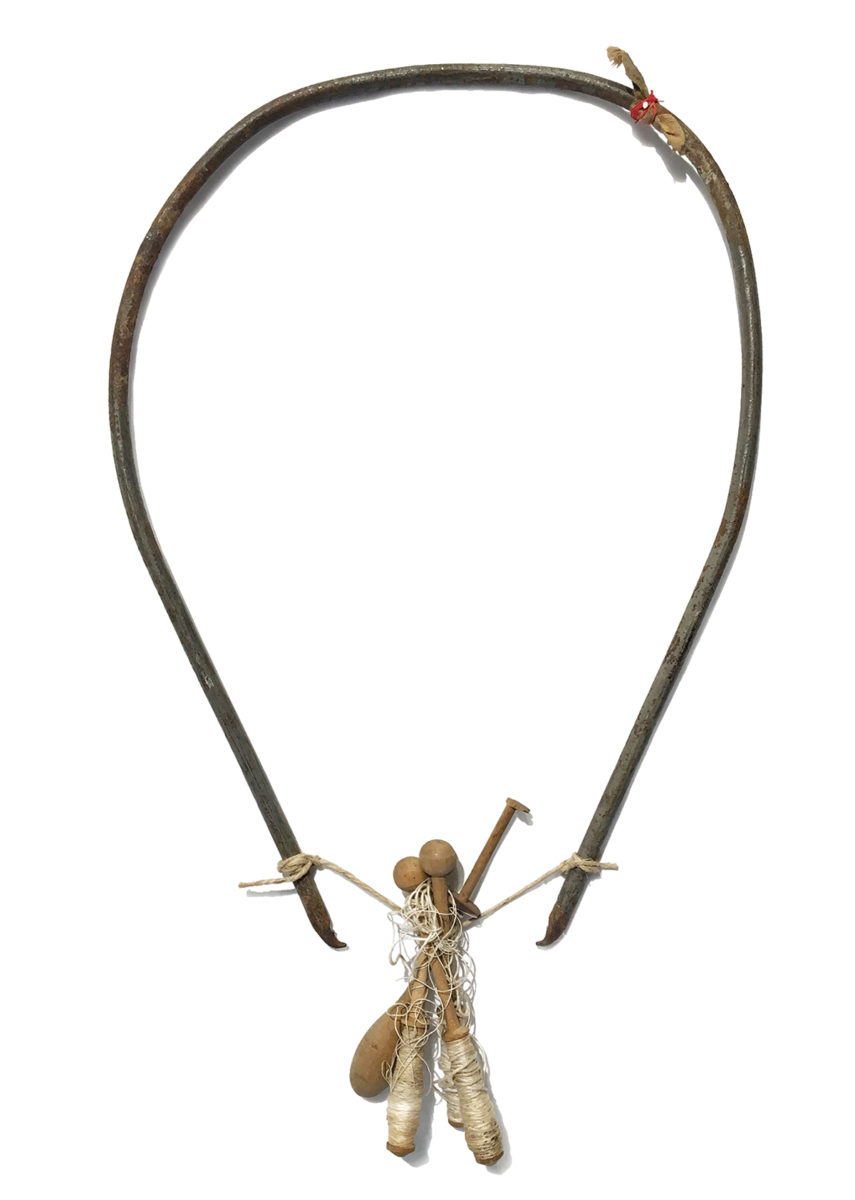 The Happy Couple
Neckpiece
Found metal, wood, textile, raw diamond
38cm x 25cm
With this current body of work I am confronting gender stereotypes for both men and women.
The title for the group is "Allegoria di Donnacce Forti" or "Allegory of Tough Bitches".
I want to know what happens when we highlight and embrace a stereotype and wear it loud and proud!