Hilde Dramstad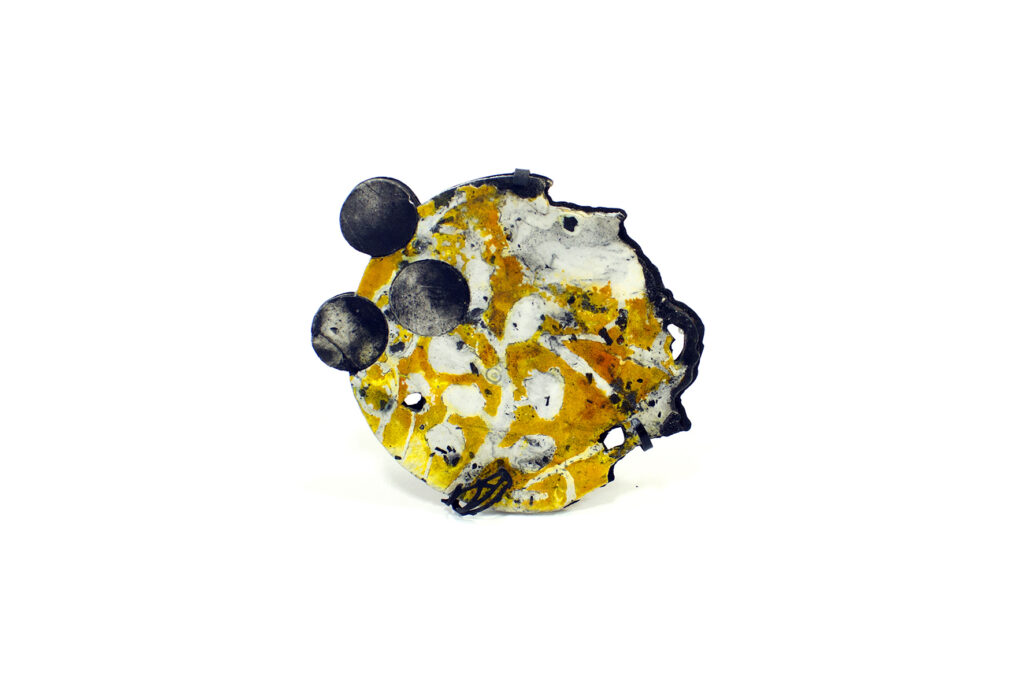 Strata Crust #1
Brooch
Wood, Plaster, Ashes, Asian Ink, Copper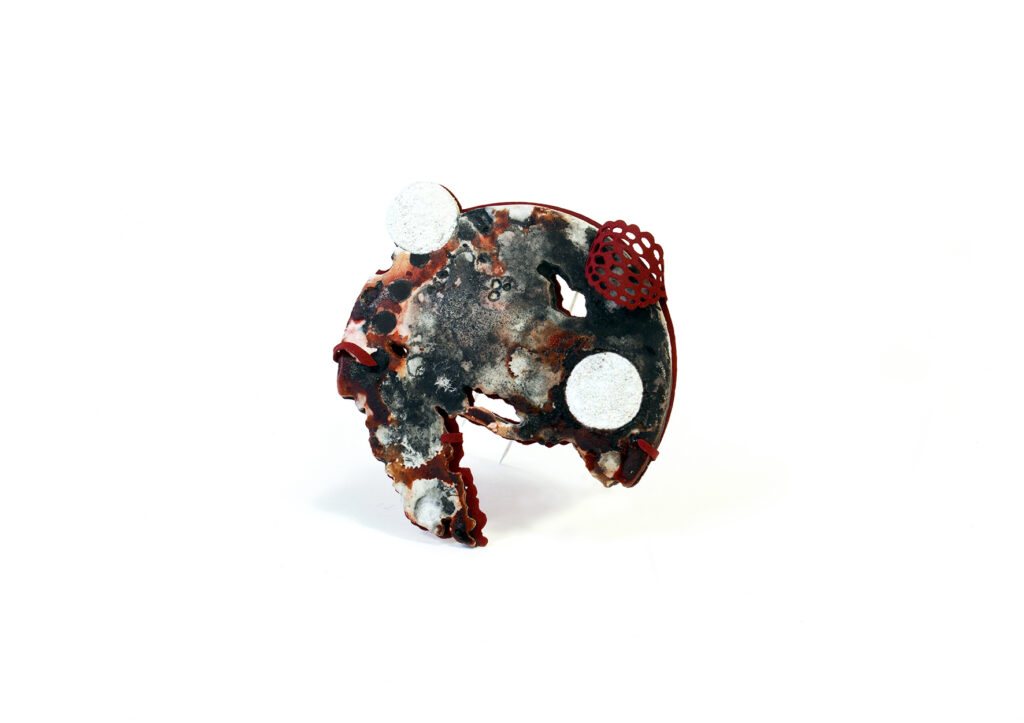 Strata Crust #2
Brooch
Wood, Plaster, Ashes, Asian Ink, Marble Dust, Copper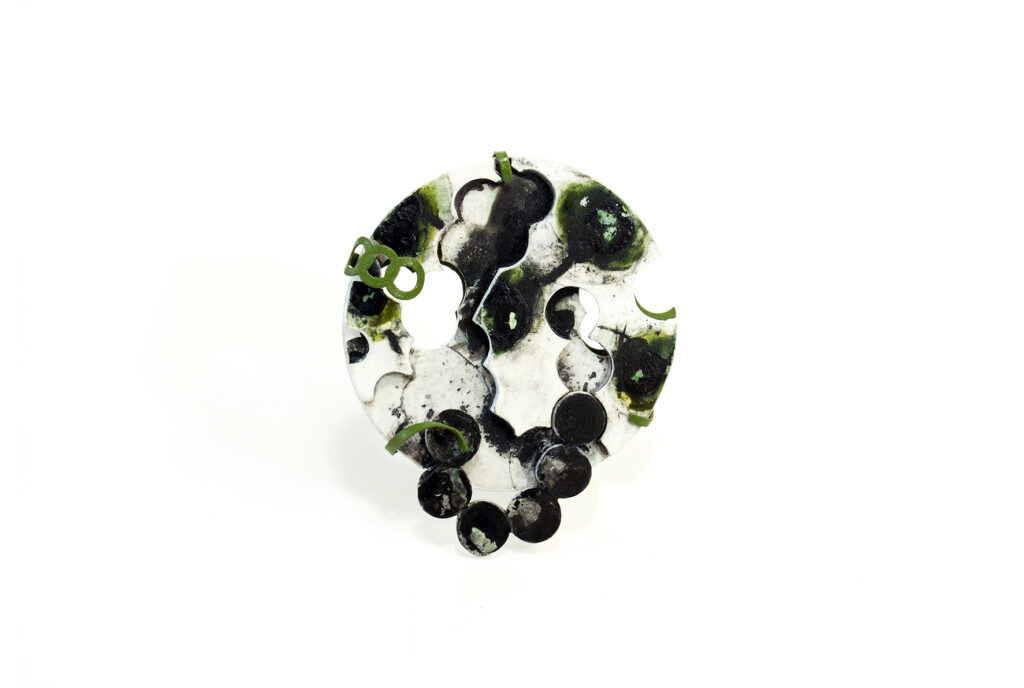 Strata Crust #3
Brooch
Wood, Plaster, Ashes, Asian Ink, Copper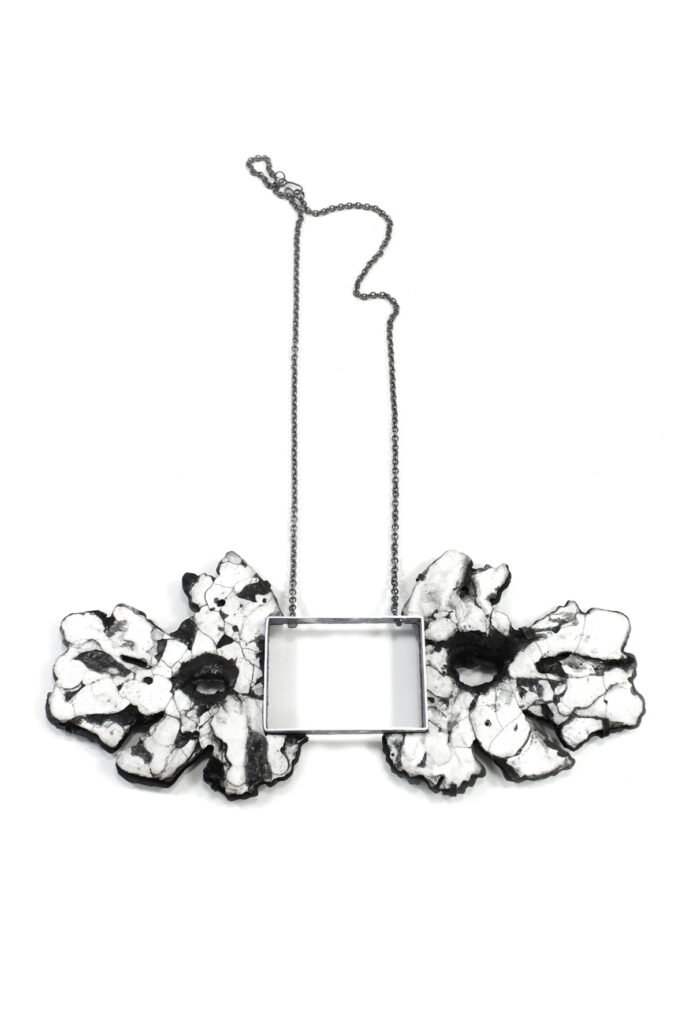 Last Summer
Necklace
Wood, Plaster, Ashes, Asian Ink, Silver
---
---
I seek to make a poetic statement with the simplest means. I use materials like plaster, ashes and veneer to develop an immediate and direct expression. The brooches for the exhibition is called: "Strata crust". The title is based upon the fading beauty of both the earth and human beings. The layers of materials are fragile with cracks, holes, and colors that disappear. The impact of humanity on natural development is substantial, and the cost of humans vanity and greed are visible on earth everywhere. The corals of the oceans are fading, glaciers are shrinking, woods are burning.
The colors of the brooches are the different layers of the core of the earth, and the burnt-out black that threatens to dominate the landscape. See them as "Murmurs from the earth of this land, from the caves and craters"; from a poem by Muriel Rukeyser.
The necklace "Last summer" is made in the same way and with the same materials. Last summer was very hot, and the flowers withered very quickly because of the lack of water. Extreme weather will occur more frequently, and crops and plants will suffer from it. The necklace has a square in the middle, colored blue on the inside, representing hope for the colors to return again, next summer and next summer and next summer…..
---
https://hildedramstad.weebly.com/