Melanie Georgacopoulos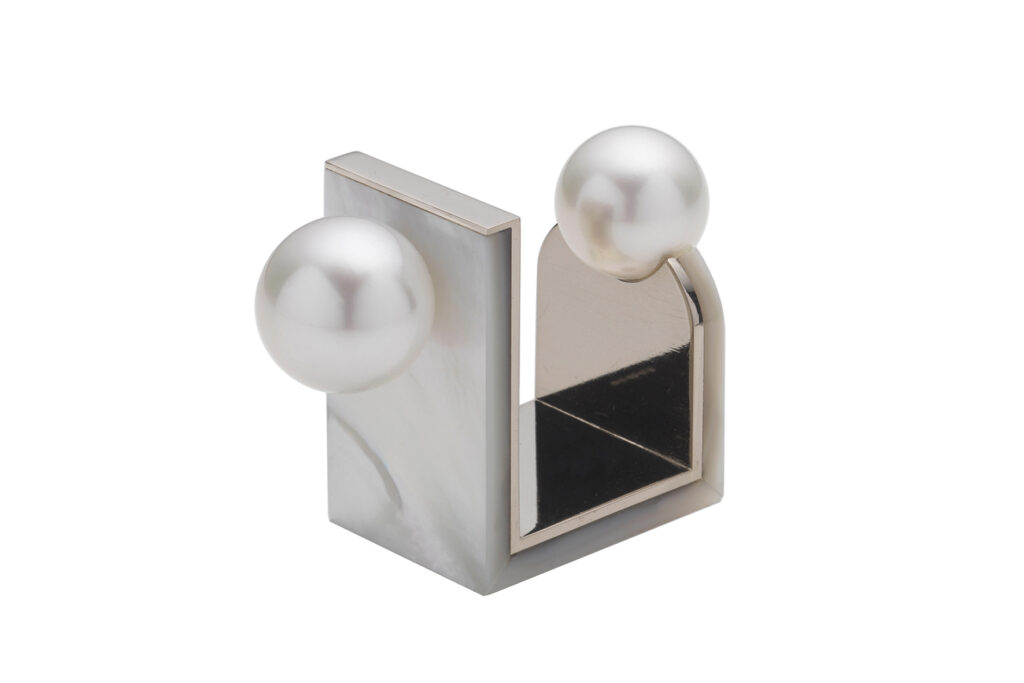 Asymmetric Double Pearl Nacre Ring
Ring
18ct White Gold with White Mother of Pearl and 13mm & 11mm White South Sea Pearls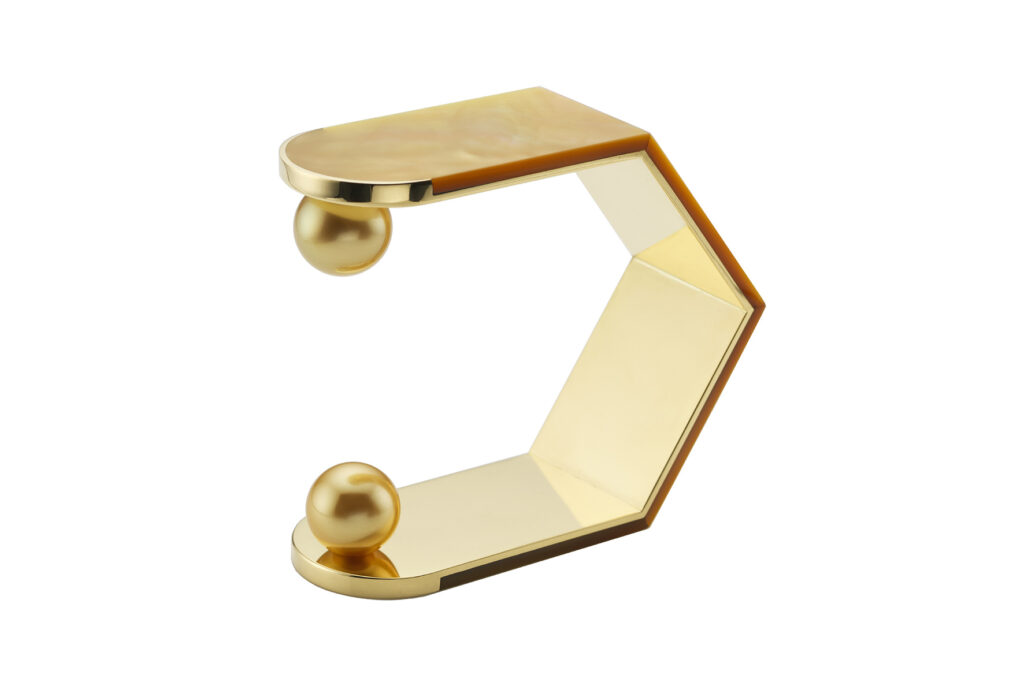 Double Pearl Nacre Bangle
Bangle
18ct Yellow Gold with Golden Mother of Pearl and 12mm Golden South Sea Pearls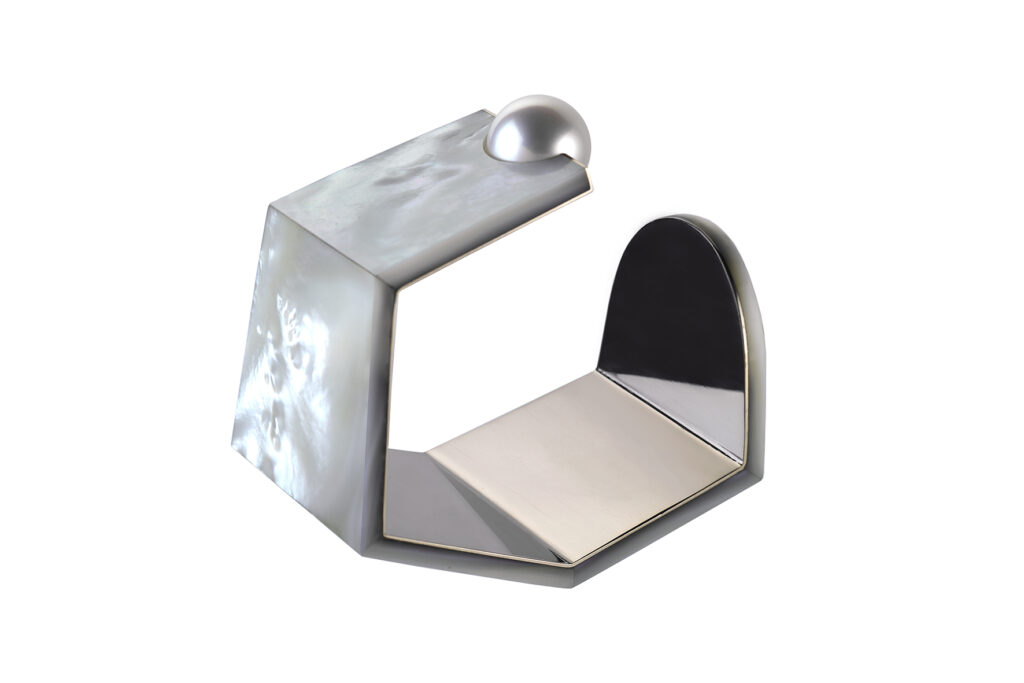 Exposed Pearl Nacre Bangle
Bangle
18ct White Gold with White Mother of Pearl and 13mm White South Sea Pearl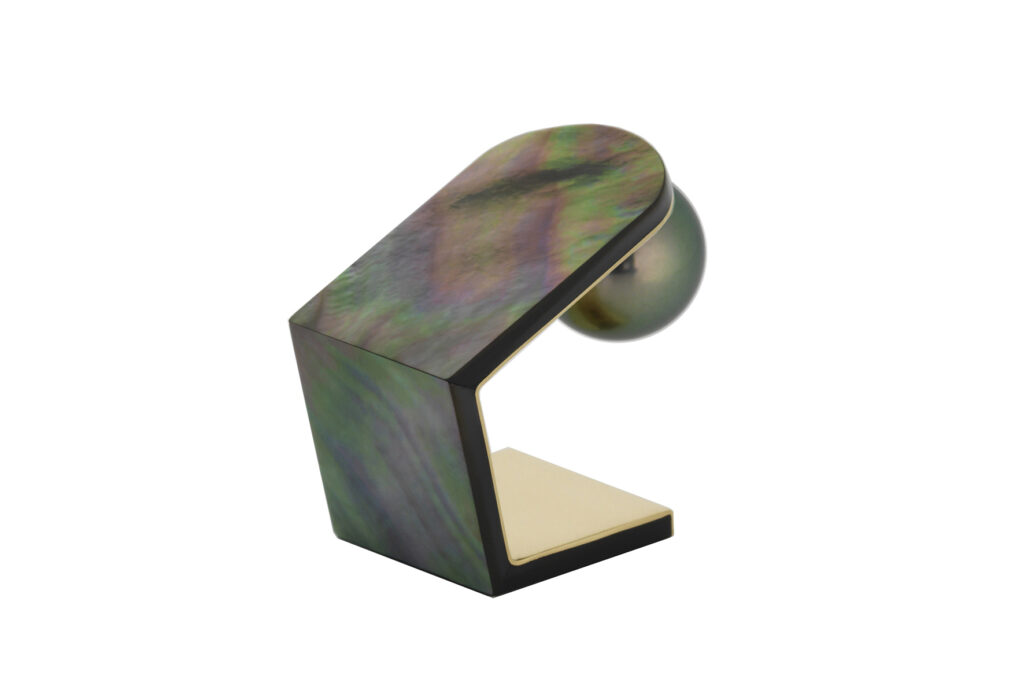 Asymmetric Nacre Ring
Ring
18ct Yellow Gold with Peacock Mother of Pearl and 13mm Tahitian Pearl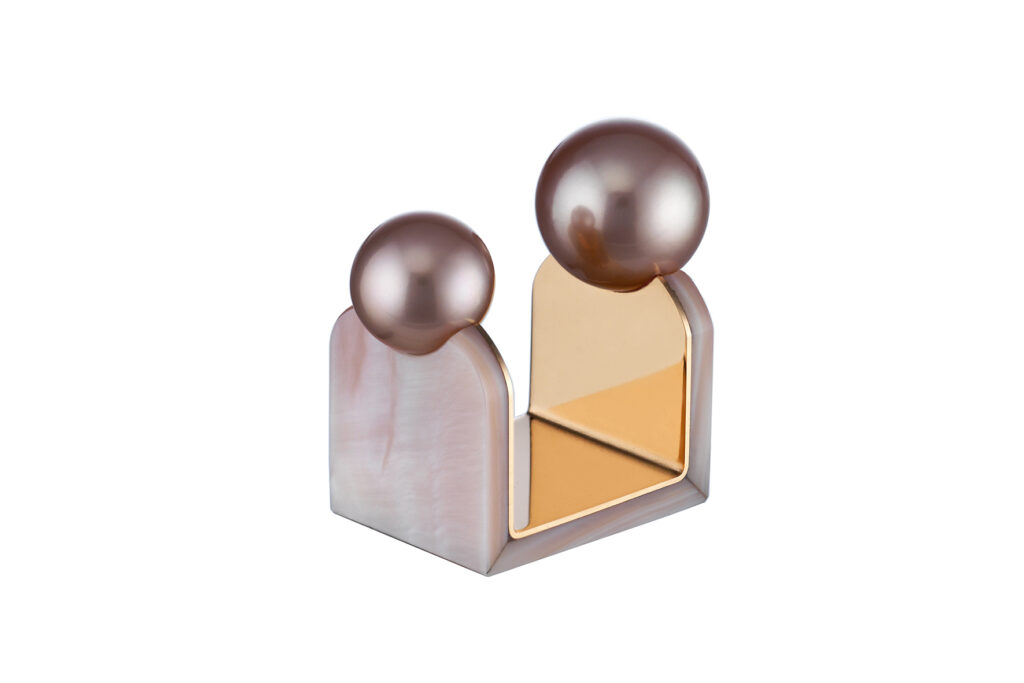 Double Pearl Nacre Ring
Ring
18ct Rose Gold with Lavender Mother of Pearl and 13mm & 11mm Lavender Freshwater Pearls
---
I believe that jewelry should not only be worn but also exist in its own right since it is an object, which of course ultimately needs to find its place on the body.
Someone who experiences my work, should instantly recognize the classic jewelry elements; gold, pearls, and MOP, but as they try to categorize each piece (as a bangle or a ring) they may find themselves unsure about what it is or how to wear it. It is precisely this reaction of recognition yet confusion, and the fine line between sculpture and jewelry that fascinates me.
Looking beyond the inherent value of materials I am interested in exploring color and forms which disorientate, intrigue, and ultimately delight.
---
https://www.melaniegeorgacopoulos.com/