Xinia Guan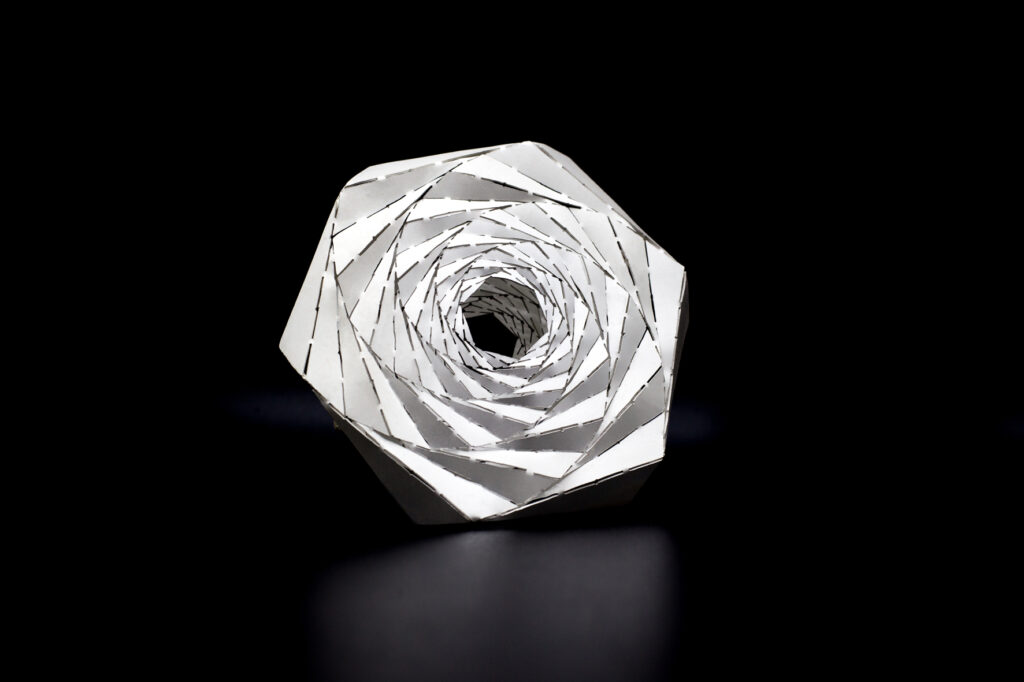 Capture
Capture III
Brooch
Sterling Silver, Stainless Steel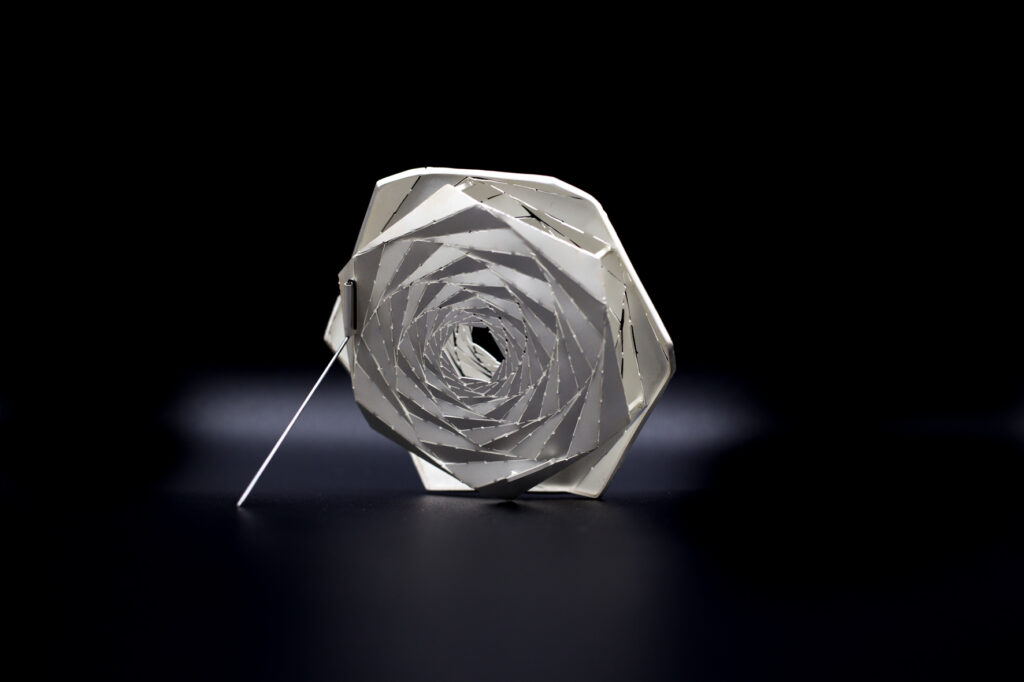 Capture
Capture III
Brooch
Sterling Silver, Stainless Steel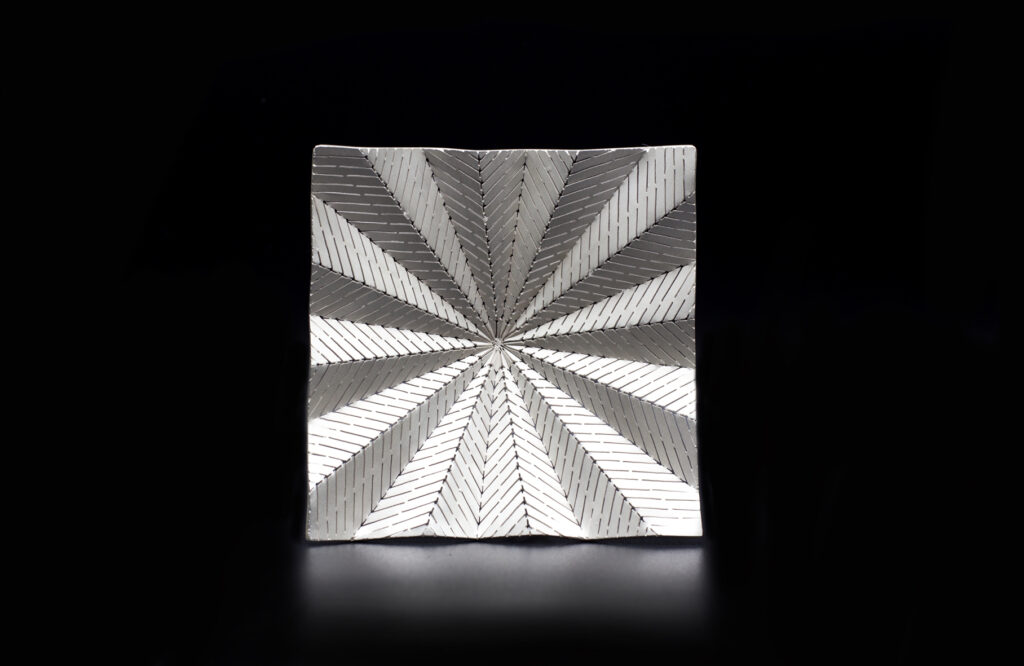 Untitled II
Brooch
Sterling Silver, Stainless Steel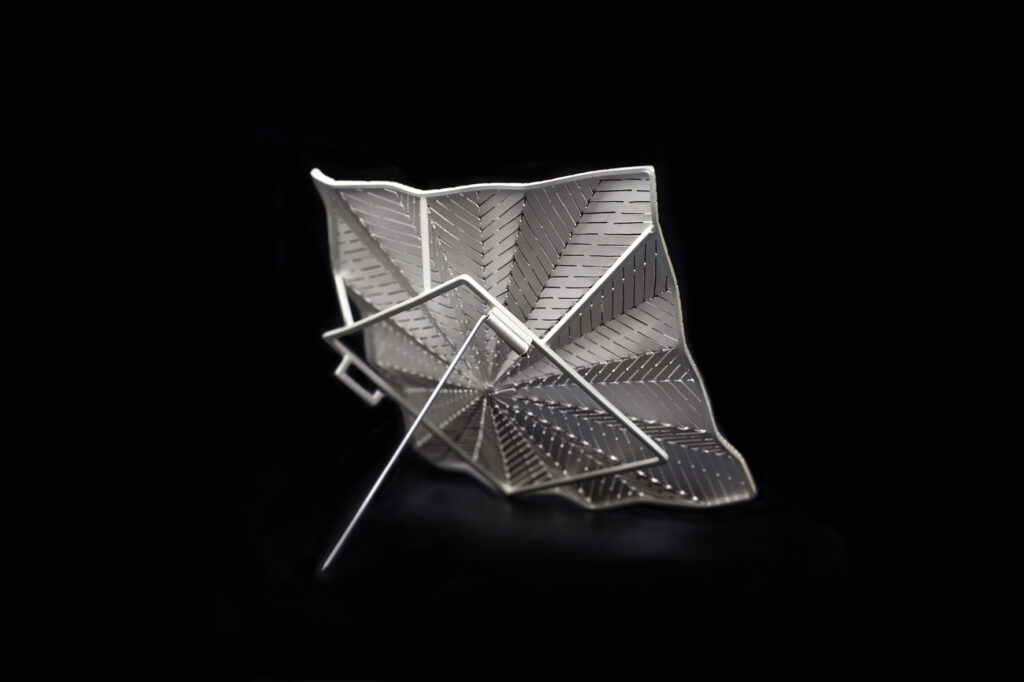 Untitled II
Brooch
Sterling Silver, Stainless Steel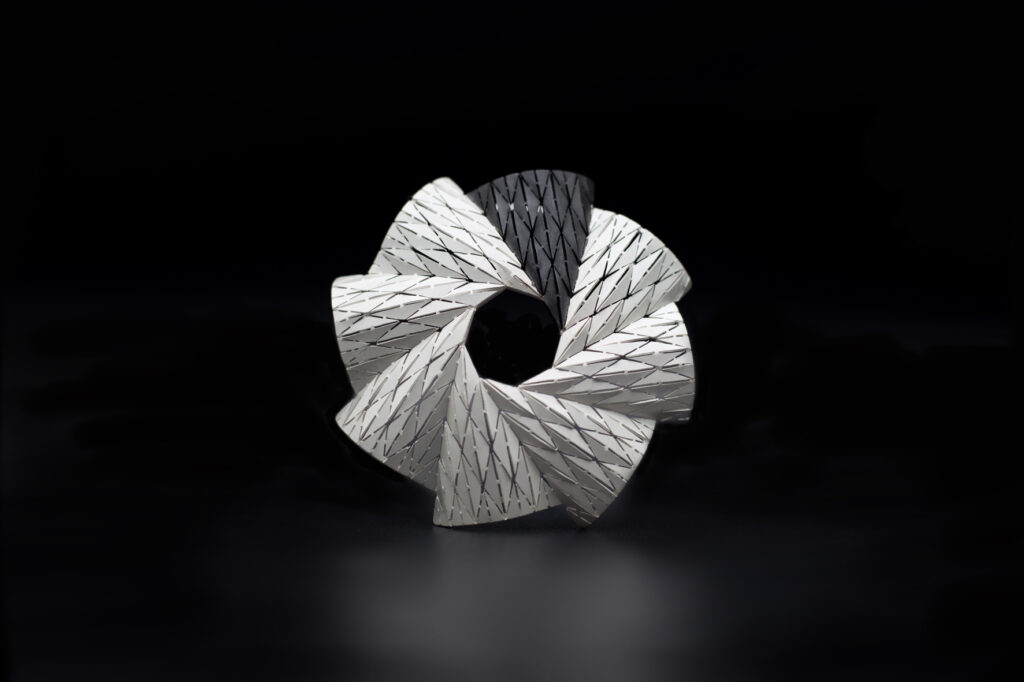 Capture
Capture I
Brooch
Sterling Silver, Stainless Steel, Black patina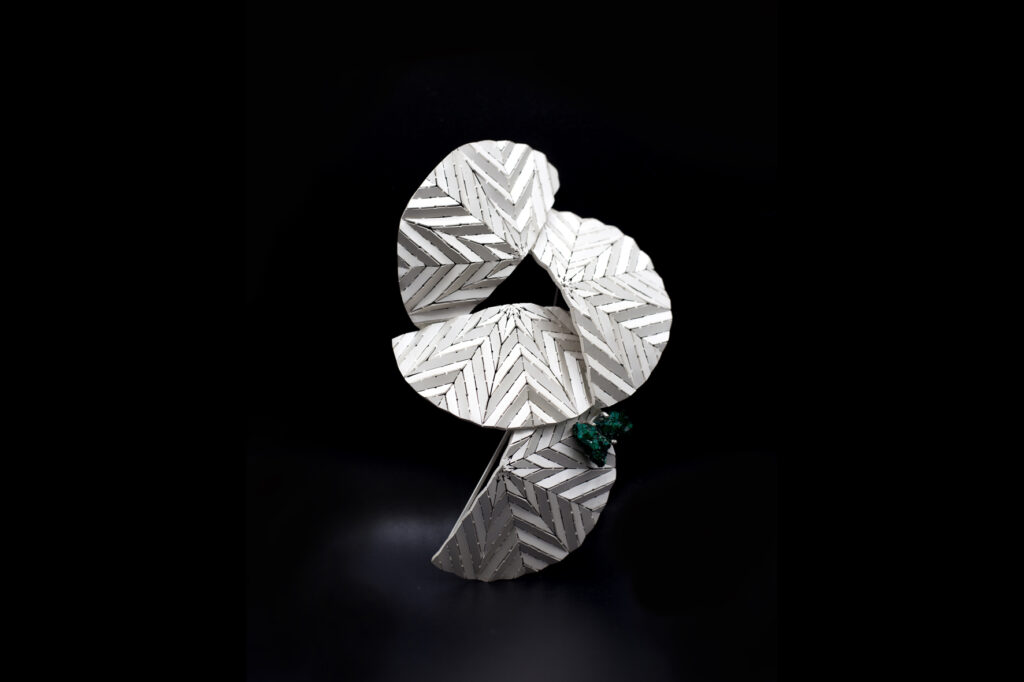 Capture
Capture II
Brooch
Sterling Silver, Dioptase, Stainless Steel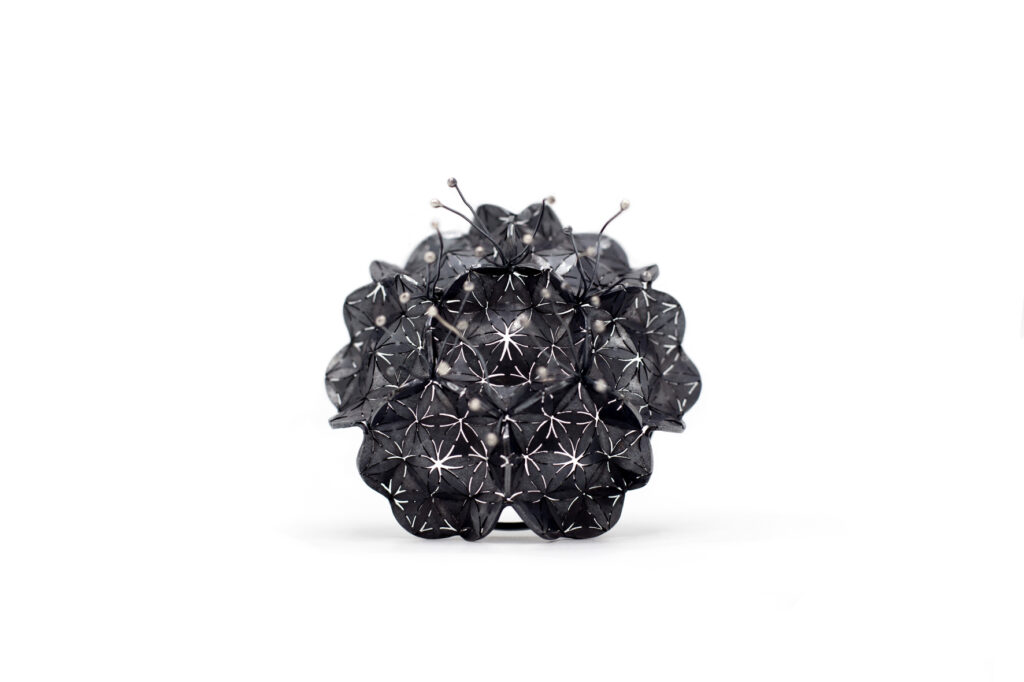 G.V.
Brooch
Sterling Silver, Stainless Steel, Black Patina
---
My work is rooted in the process.
Soaking myself in the slowest time, broadest rhythm, in the moment, in every breath. Focus and patience have become a practice and a meditation.
From the simplest observations in nature to the detailed measuring of intricate forms, I find geometry, patterns, and form everywhere in the world around me. Together they built the natural beauty I have known since childhood. I am fascinated by contrast and unity, organization and repetition. Like myself, all start from a point of origin and ride with a circle overlapping another circle – paths cross; sometimes separate. I stretch, fold myself everywhere, never stopping. Through this endless process, it always starts from a circle and ends at another one.
I consider these elements as real forms, but also as different stages in life. From the daily practice, from zero to one. The accumulation and consumption of each day have turned into a new perspective, a new way of thinking.
---
https://klimt02.net/jewellers/xinia-guan