Youjin Um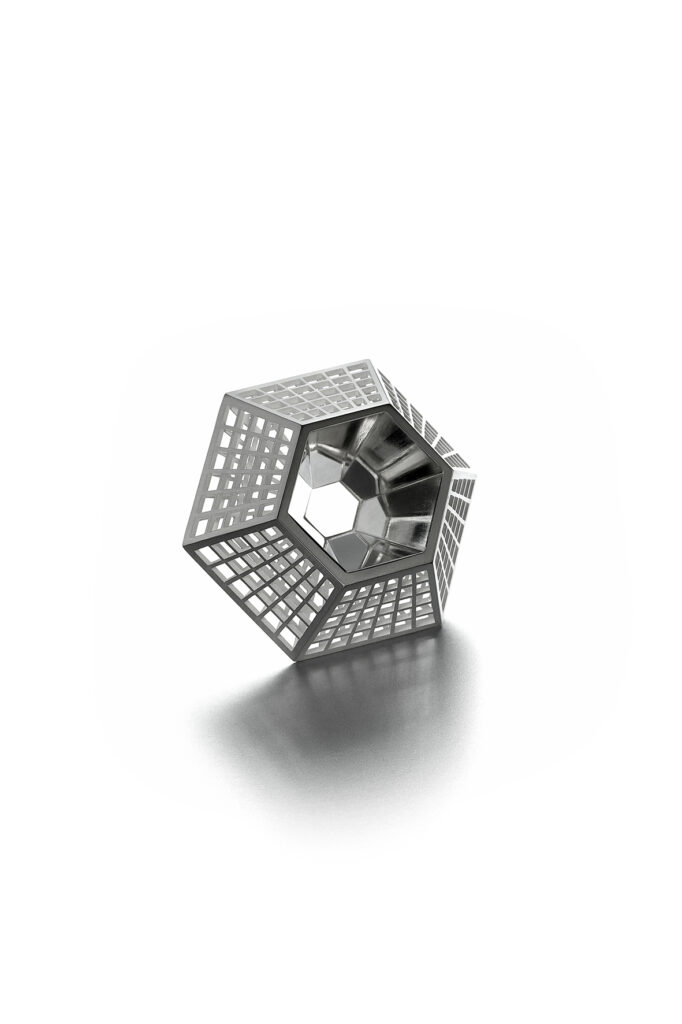 Hexagonal Prismoid III6
Brooch
Sterling Silver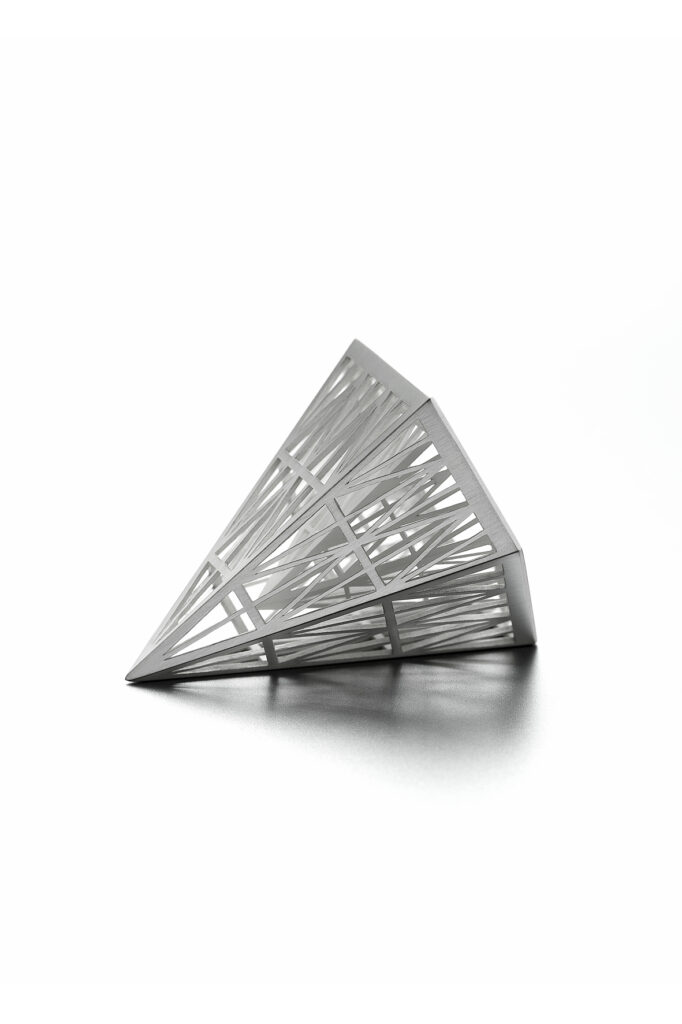 Hexagonal Pyramid II
Brooch
Sterling Silver
Hexagonal Prism I
Necklace
Sterling Silver, Nickel Silver, Marriage of Metal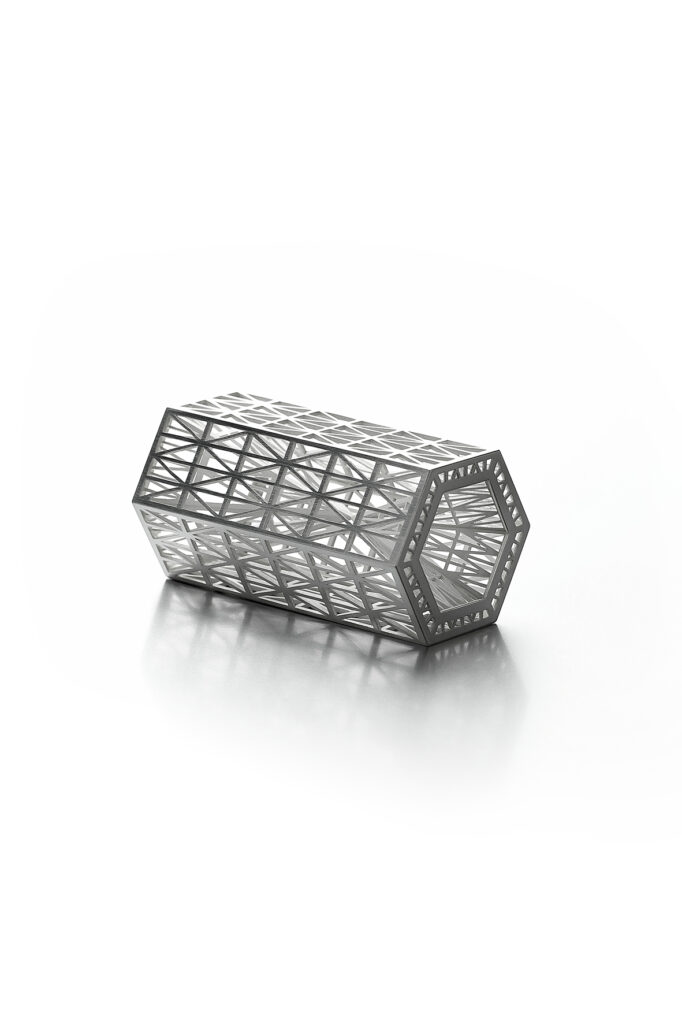 Hexagonal Prism II
Object Brooch
Sterling Silver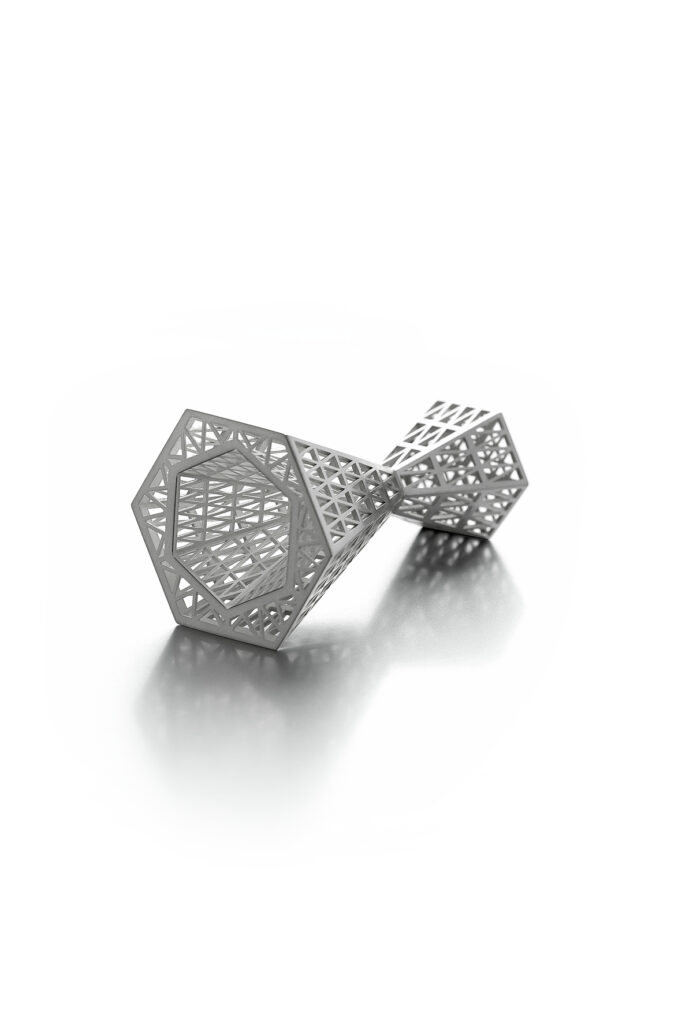 Hexagonal Object
Object Brooch
Captions, Sterling Silver
Overlay Structure IV
Object Brooch
Sterling Silver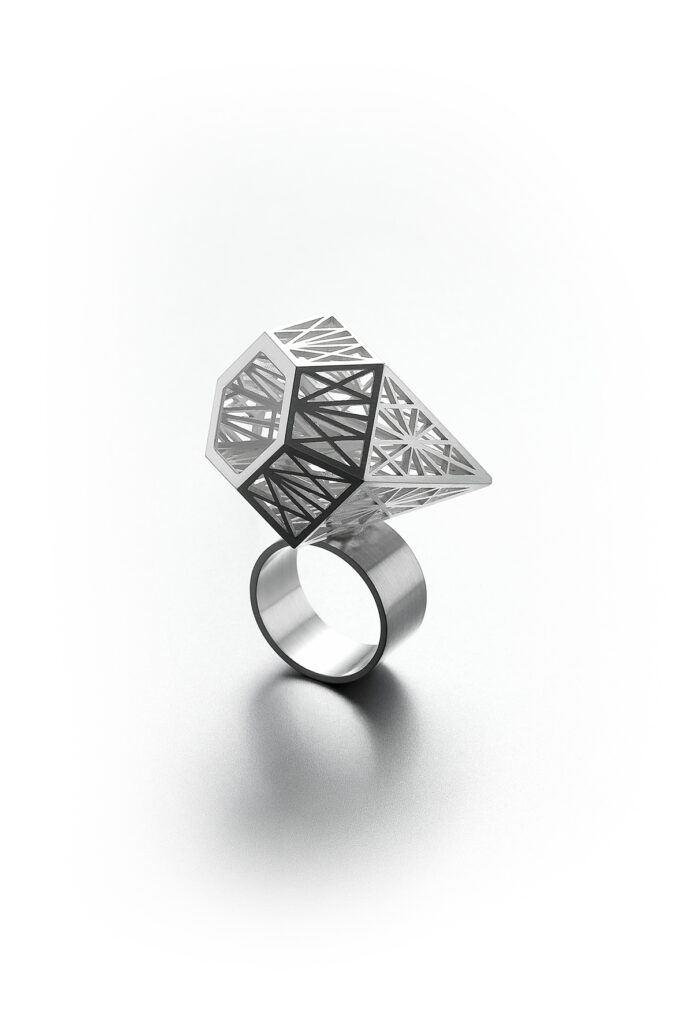 Hexagonal Gem I
Ring
Sterling Silver
---
---
A story in the kaleidoscope.
---
Memory is like a kaleidoscope. The kaleidoscope is full of beautiful little colored stones.
I exist in the world of a Hexagonal Kaleidoscope and I form countless networks in it.
Patterns and patterns overlap, and another order is created so we can think of stability, peace, and the future.
I feel nostalgia, comfort, reliability, and healing through my precious childhood memories.
As time goes by, clear and pure memories of those days are getting faded, and the mind and the body are exhausted.
But through memories, they can gain power beyond their limits.
So memories of childhood are the most precious things. With this in mind, I began to put that memory into one space.
The main material in my work, sterling silver, reminds me of a side of our returning days as pure children.
The technique of sawing symbolizes rules and repetitive action while representing hope. For me, hope is a result of the accumulation of all repetitive life-actions, that result from the process of patience and effort put again and again.
---
https://www.instagram.com/genei2001/