UNOSTO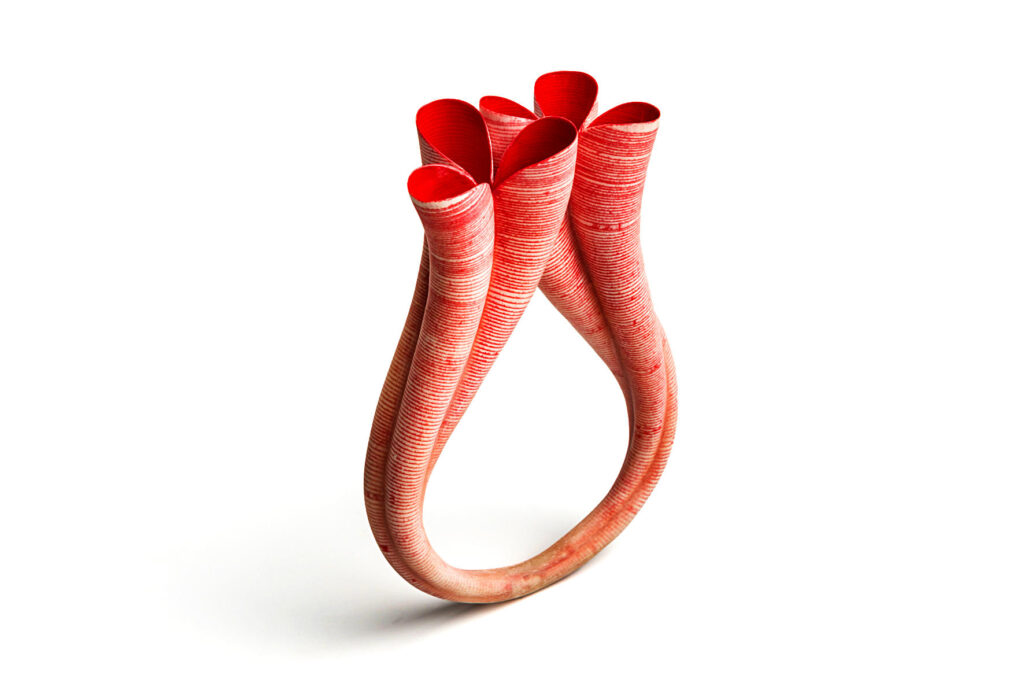 Lucie Houdková
Devil in Detail: Chua
Bracelet
Paper, Epoxy Resin, Pigment
I see designing new jewellery as experiment and play with material, I try to go to the limit of its possibilities. In recent years, my inspiration has been based especially on natural organic forms and structures. I try to find a certain kind of harmony and balance in my work. The main idea for jewellery from series called "Chua" is coming from Chinese craft of "carving in red lacquer". Reflects flowers ornament. Symbolics of red colour is also very important it should scare away evil spirits and bring joy and happiness.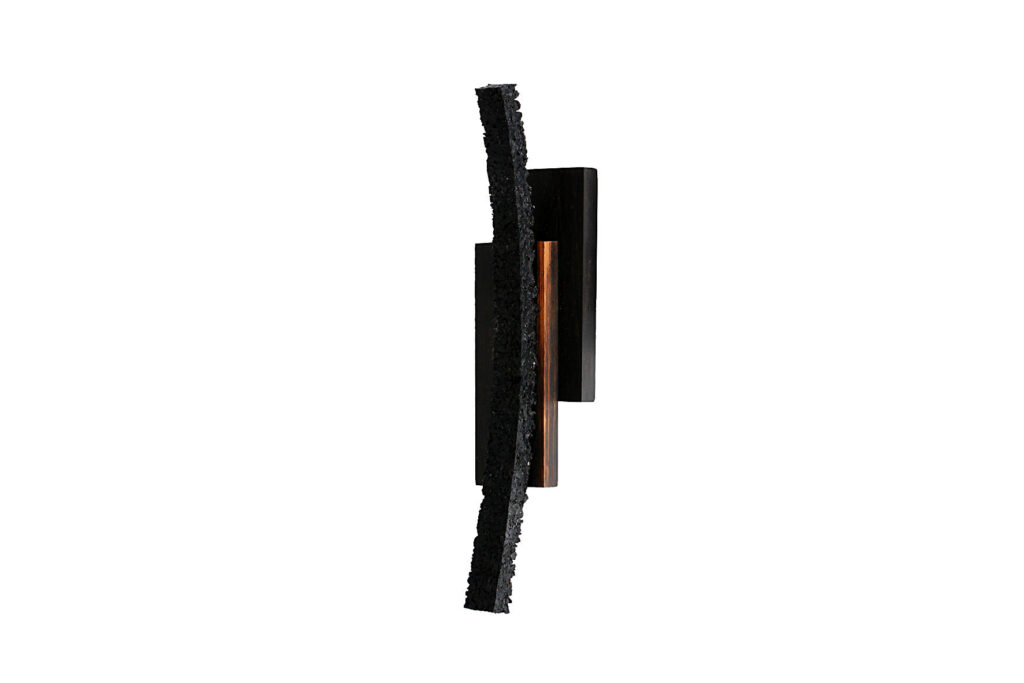 Karla Olšáková
Devil in Detail: Archeology of Present
Brooch
Getalit, Recycled Rubber, Wood, Carbon
It can be said that it is about some kind of present-day archaeology - about researching materials and seeking and finding mutual relations and contexts. I am after the essence and a logical solution, at the same time trying to minimize everything excessive and useless. My aim is to seek composition, space and context and find the authentic function of an artifact.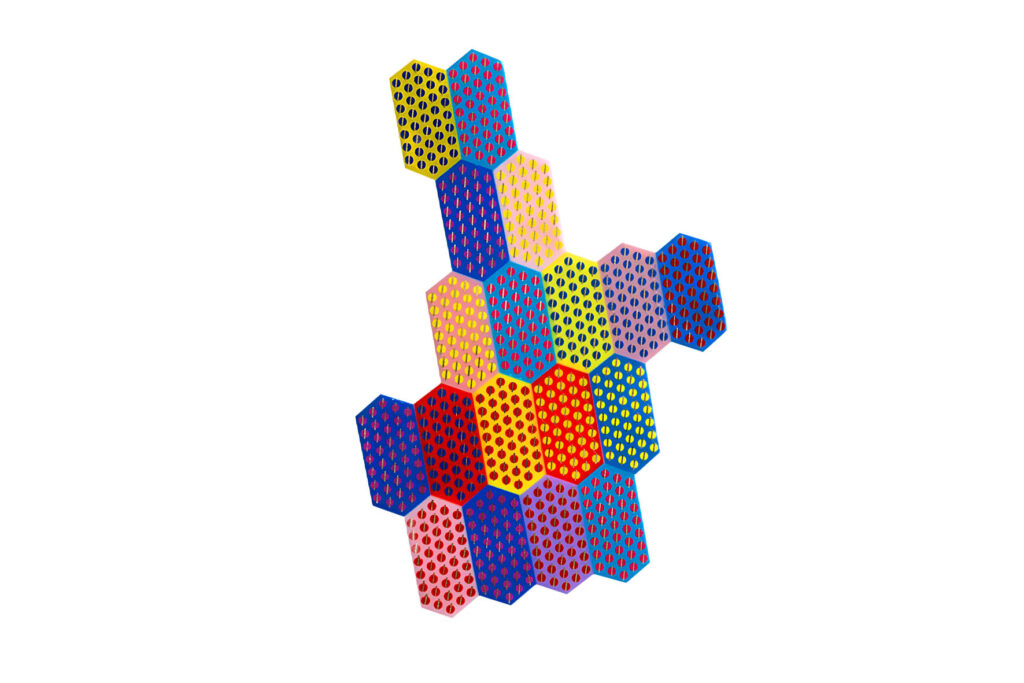 Kateřina Matěchová
Devil in Detail: Unexpected Encounters
Brooch
Polyethylene, Resin, Stainless Steel, Metal
I remember how it all started. I was sitting in my workshop and I was telling myself "You have to start, you have to start!". But I had no idea how to start or what to do for that matter. I was looking around for hours and then I decided to cut things. Cut into anything - it helps me to relax. The first thing I cut into was a toothbrush I use for polishing and cleaning. That's how it all started and how I discovered my new collection Unexpected Encounters.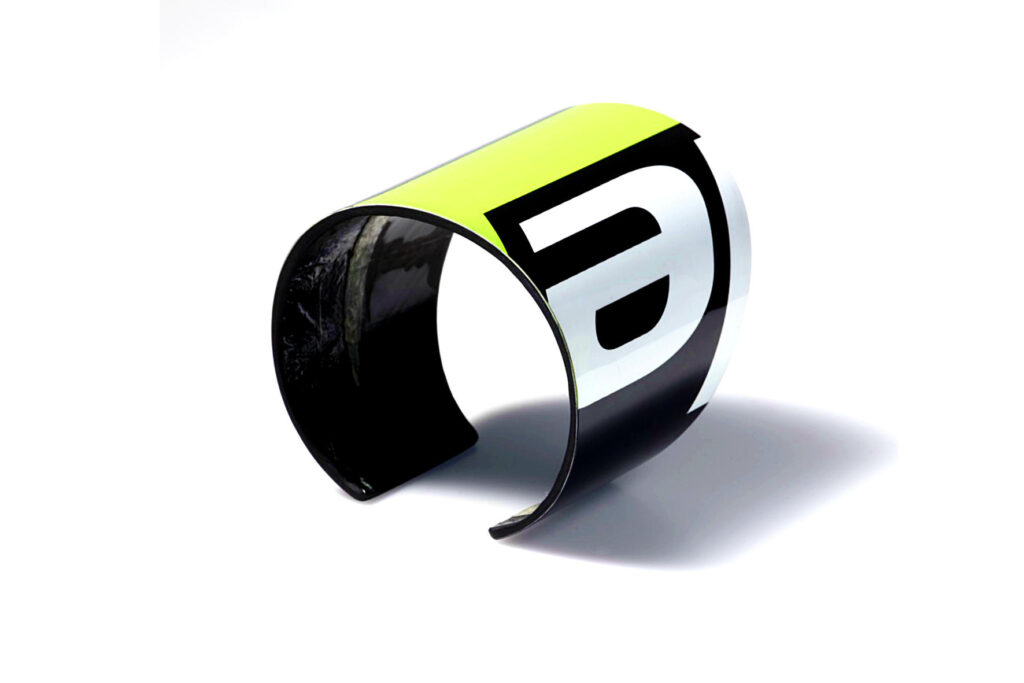 Klára Šípková
Devil in Detail: Crash
Bracelet
Carbon, Print
CRASH jewellery collection captures the moment of the event. Relationship between dynamics, stiffness of material, human body and inertia. Everything that takes place at the moment of a cyclist's crash with a car. The starting material of the collection is the carbon frame of the road bike, with the hidden story of a strong emotion. Jewellery becomes a readymade, memant, artwork. The collection was created by linear cuts with no further surface treatment. It includes brooches, bracelets and necklace.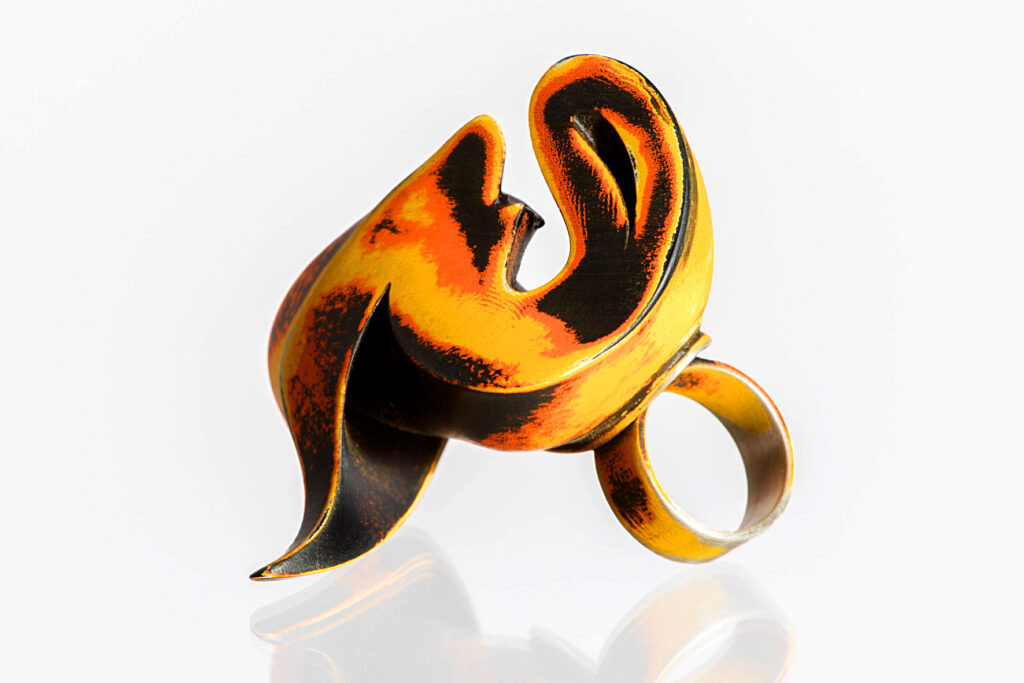 Martin Verner
Devil in Detail: Reformation
Ring
ABS thermoplastic, Silver, Paint
Collection of brooches and rings Reformation refers to heroic death of Jan Hus, important Czech predecessor to Protestantism. Hus was burnt at stake in 1415 for his reformative opinion of catholic church, his life and death influenced Martin Luther and inspired protestant reformation in Western Europe. Flames as the main symbol commemorate not only Hus's early death in fire but also resemble him as passionate educator and zealous public speaker.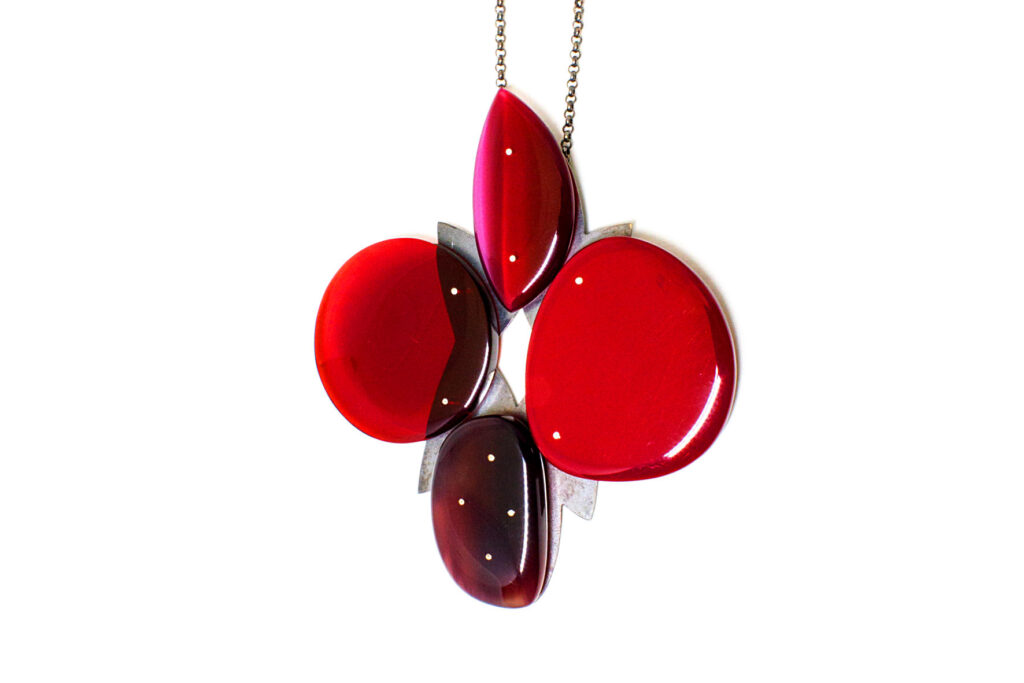 Nastassia Aleinikava
Devil in Detail: Memento Mori
Pendant
Acetate of Cellulose, Plexiglass, Imitation of Turtle Shell, Silver
Village church, lonely queen and presence of the moment…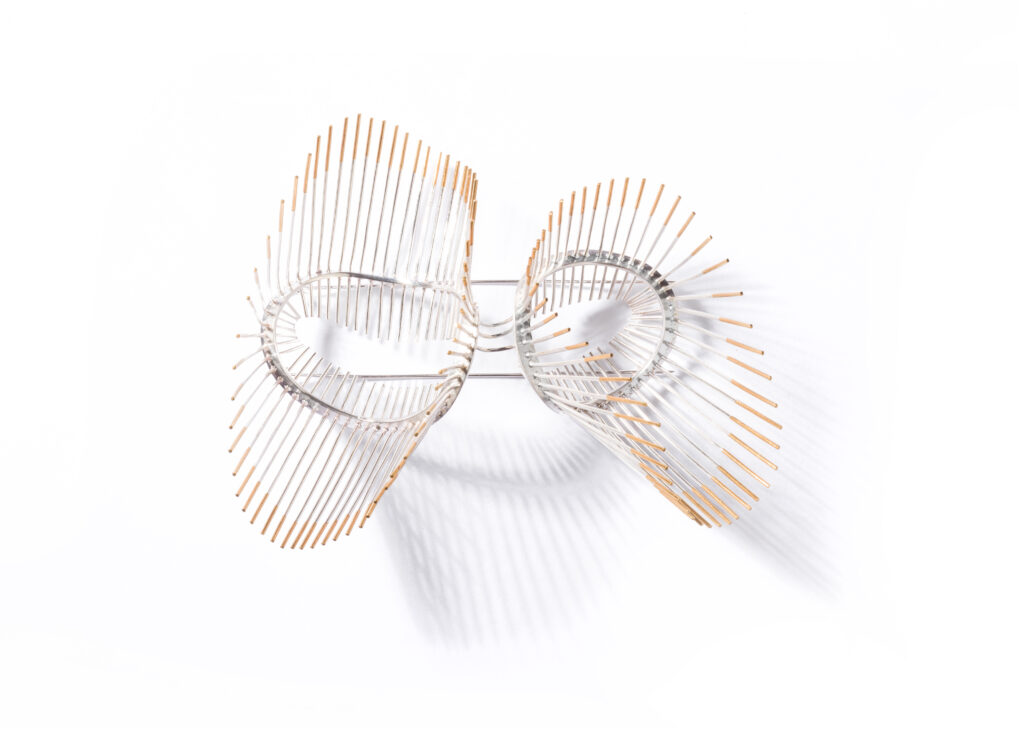 Markéta Richterová
Devil in Detail: Sea Anemones
Brooch
Silver, Partly Gilt
Collections of brooches Sea Anemones and inspired by nature hidden under the surface of ocean. Perfect ecosystem we need to take care of. Birth, life and death.
---
UNOSTO is a group of jewelry artists from Czech Republic, connecting creative minds of Kateřina Řezáčová, Lucie Houdková, Klára Šípková, Markéta Richterová, Karla Olšáková, Kateřina Matěchová, Nastassia Aleinikava, Alena Ehrenbergerová Hesounová, Martin Verner together with a curator Tereza Vernerová Volná. The group was established in 2011 and since then they presented their work on exhibitions in Czech Republic, Slovakia, Germany, Netherlands and Belgium.
The exhibition project "Devil in Detail" connects different artistic approaches towards contemporary jewelry. All of the artists somehow praise the idea of minimalism: jewelry as a strong object communicating an equally strong story without unnecessary decoration. Each of them naturally reaches different materials and techniques that define the uniqueness of each collection. But in the end, each piece is like a punctuation mark at the end of a sentence. The small detail that defines the whole story.
---