Ingallerybcn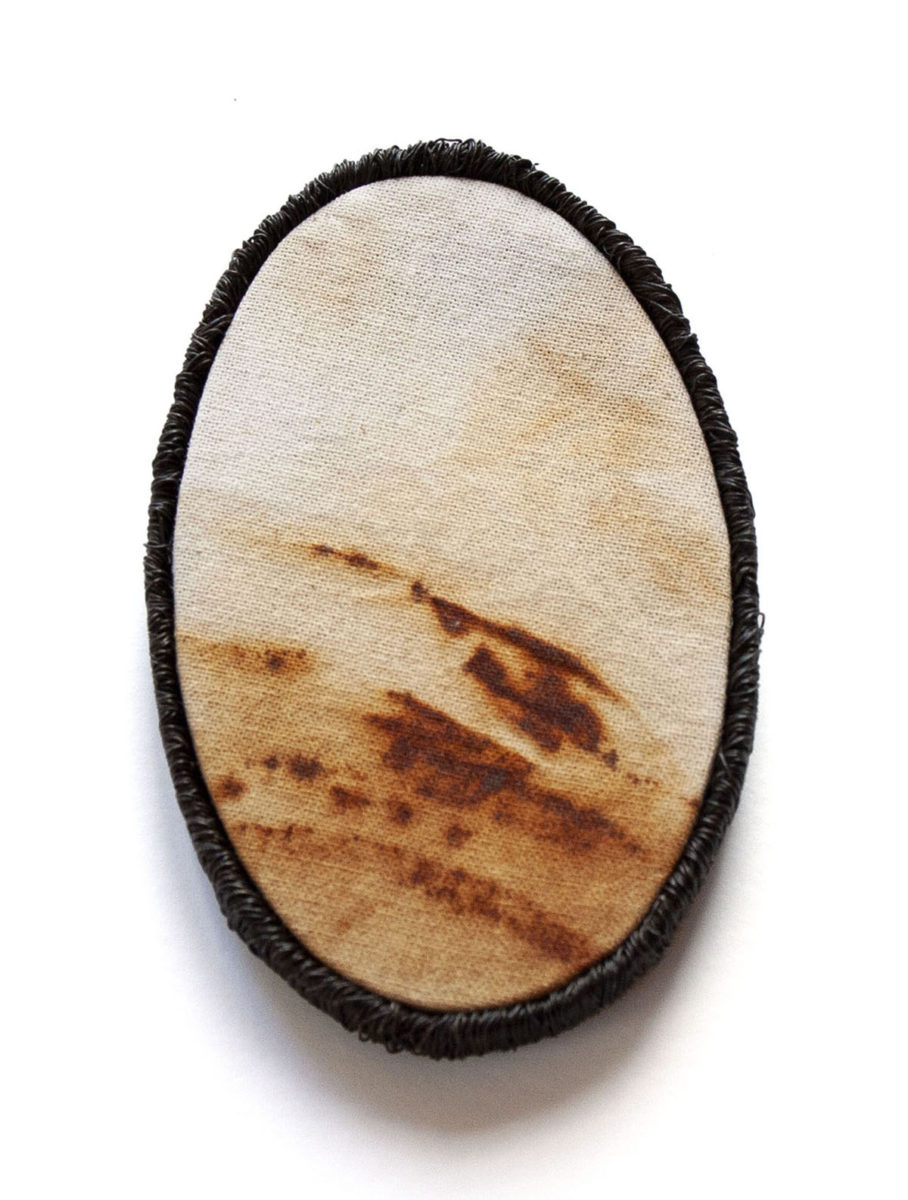 Gemma Canal
On Rush
Brooch
Iron, nickel silver, cotton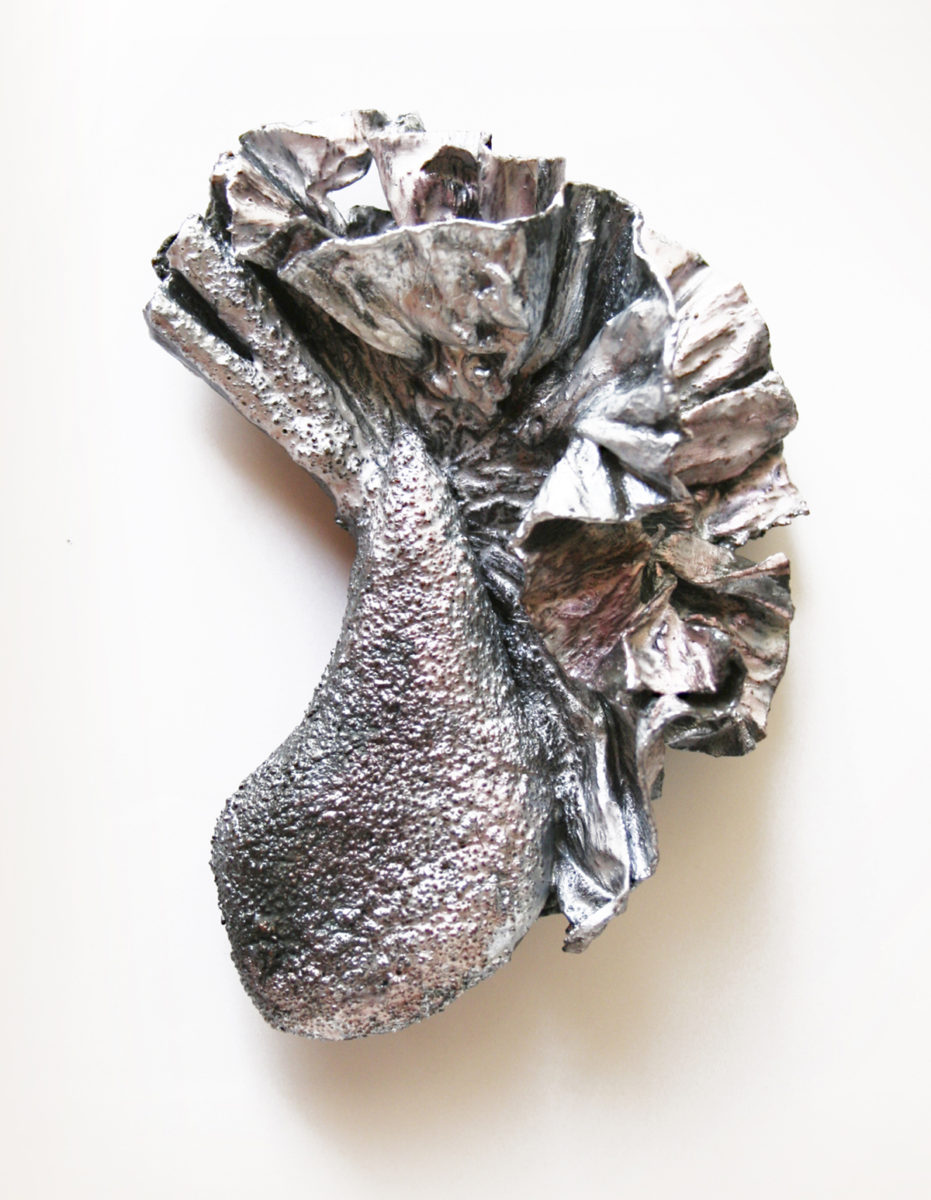 Isabel Tristan
Dance move I
Brooch
Electroforming, colors, patina
Memories & movement
Two different points of view regarding contemporary jewelry:
From one hand, Isabel Tristán, who is interested in the concept of movement – particularly that of swimming fish – presents a series of research pieces produced using electroforming techniques. The results are colorful and sweet.
From the other hand, Gemma Canal, who is interested in concepts related to Memories, works with fabric – a material she has been experimenting with during the last couple of years – using rust to dye it. The resulting pieces are suggestive of the different kinds of memories we have as humans.
Participating artists 
Isabel Tristán / Gemma Canal