Iro Kaskani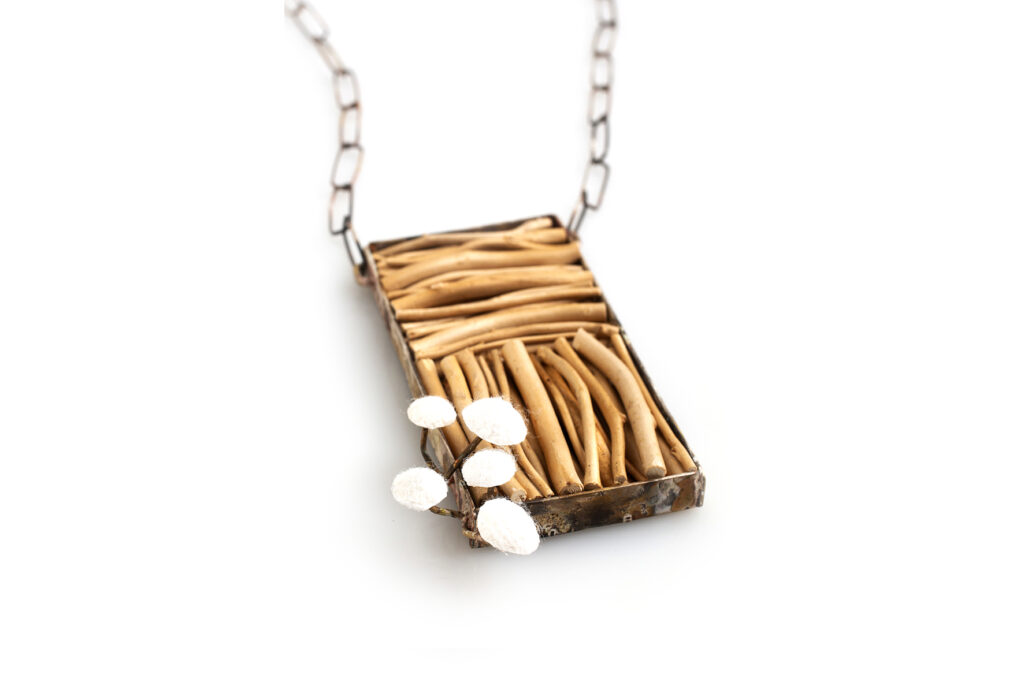 Transfuga Antisistemica
Pendant
Silver, Wood, Lufa, Cocoons, Jesmonite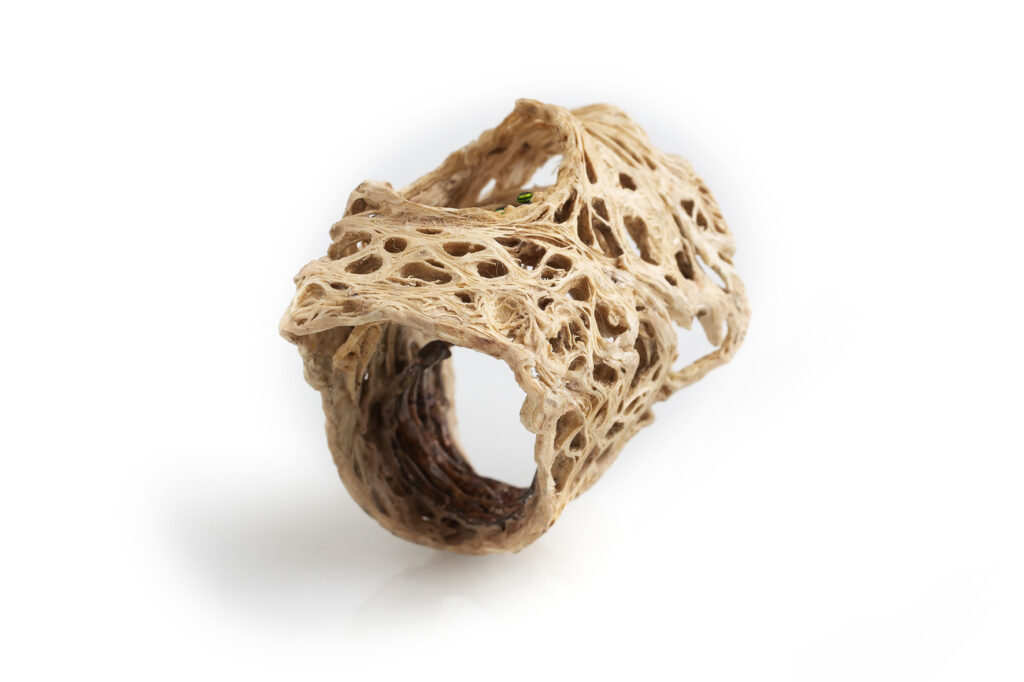 What a Wonderful World
Ring
Silver, Dried Prickly Pear Leaf, Jesmonite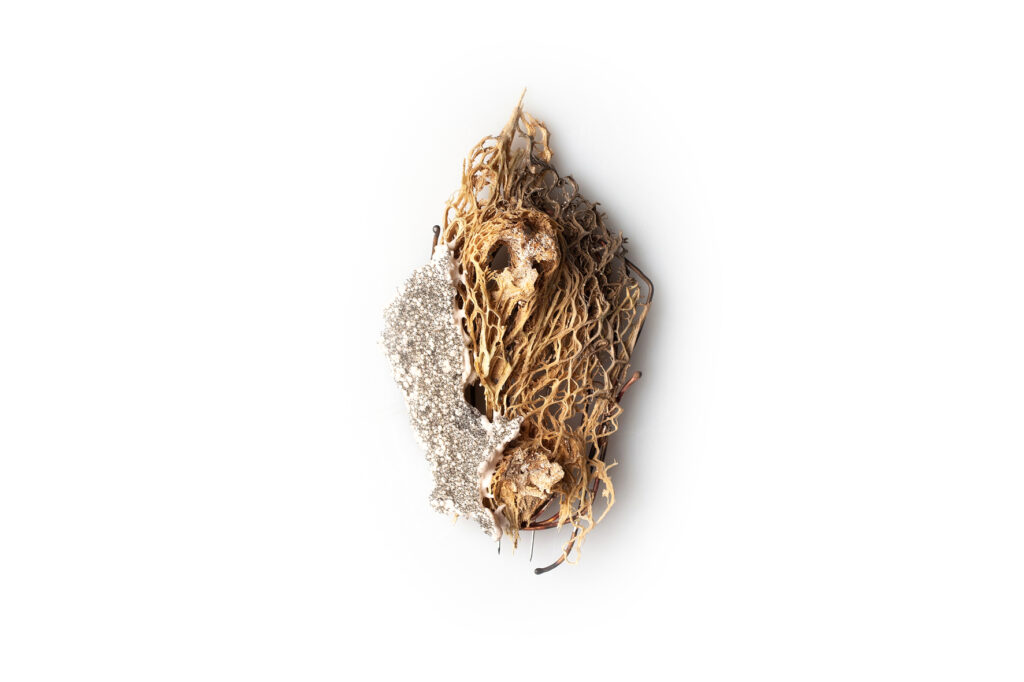 Sum Exsulo: oxidized silver, dried prickly pear leaf, jesmonite
Brooch
Oxidized Silver, Dried Prickly Pear Leaf, Jesmonite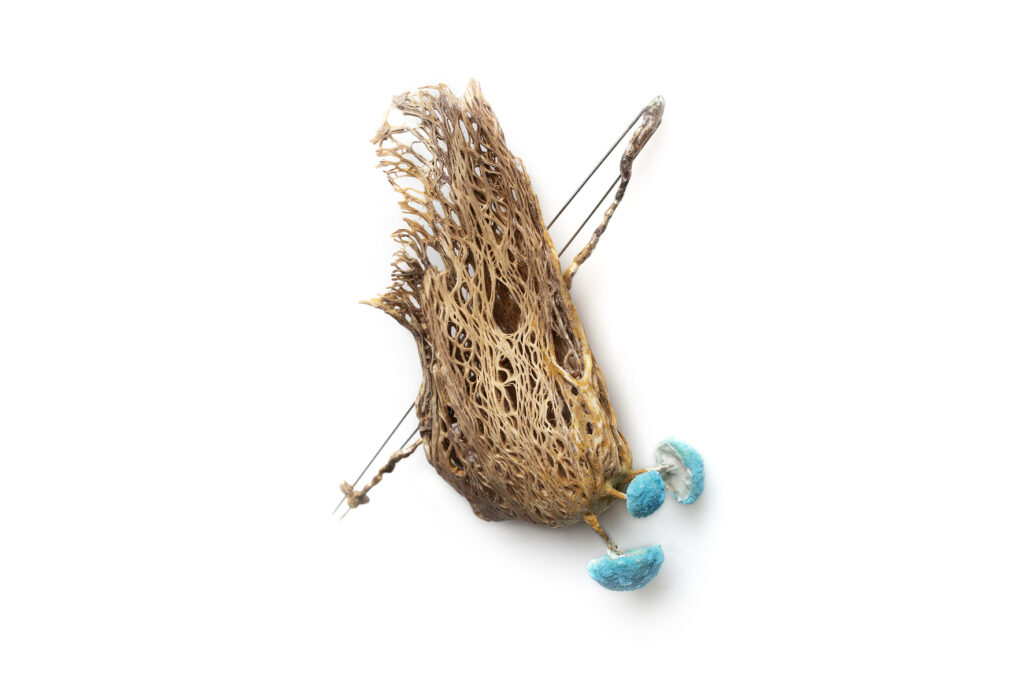 Unus Aliquis
Brooch
Oxidized Silver, Dried Prickly Pear Leaf, Jesmonite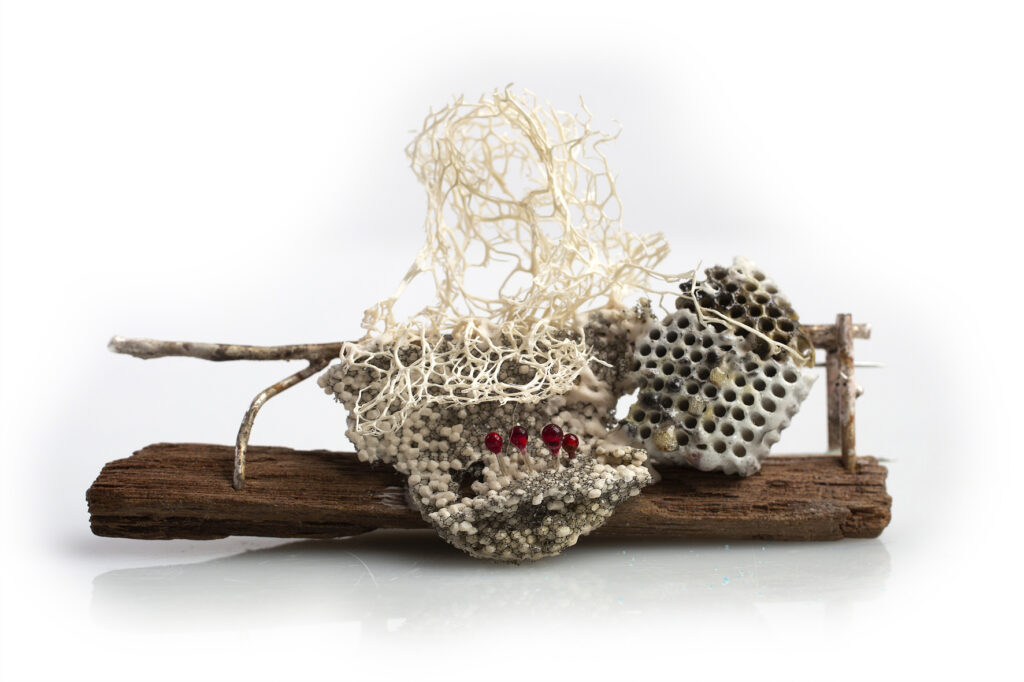 Vitae Harmonious
Brooch
Silver, Jesmonite, Lufa, Wood
---
"We are not really strangers. We all come from the same Mother Nature. She does not give birth to identical children. Look at the others around you. Are they all the same?
Symbiosis is the first thing that nature teaches us. She doesn't see anyone as an outsider. Man-made rules and the system force you to follow parallel paths and hide or even forget your peculiarities. You need to keep your eyes wide open to face the beauty of this diversity. Look at me without using the lens of normality that the system has imposed. We all belong to one species".
I certainly heard these words, but I couldn't safely tell who had whispered them to me. Was it the man sitting next to me on the bus or the fungi pictures I was admiring on my phone?
---
https://www.facebook.com/Iro-Kaskani-at-the-Space-in-Between-269184213116232/