Anticlastics
ATHENS JEWELRY WEEK is organized by Anticlastics, a non-profit entity aiming, through collective action, to promote Contemporary Jewelry in Greece and abroad, enhancing awareness and exchange of views. 
The Anticlastics team is formed by  Erato Kouloubi and Niki Stylianou. Both are active in the Contemporary Jewelry scene and follow parallel paths. Their work covers a wide range of areas in the field of creative expression: from research and design to making and teaching.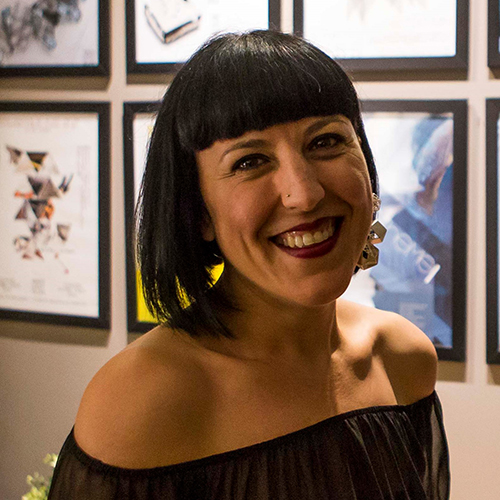 Erato Kouloubi
Erato Kouloubi co-founder of Popeye Loves Olive Art Space and the Anticlastics group began her career as a Jewelry Designer in Athens, after the completion of her studies in both Greece and UK.
Her work has been presented in numerous national and international art fairs and exhibitions such as Joya Barcelona Art Jewelry Fair, Autor Fair – Bucharest, Hellenic Museum of Melbourne – Australia, Sierrad -International Jewelry Art Fair – Amsterdam, Handwerk & Design – Munich, Munich Jewellery Week, Melting Point – Valencia, The Arch Window – London, Metamatic:taf – Athens, Marnery Creative Gallery – Athens, etc, as well as commercial exhibitions.
In 2013, apart from her work as a Jewelry Designer, she launched her career as a Curator after the completion of two different courses in UK and Germany. Since then she has curated contemporary art exhibitions in Greece and abroad and she organizes seminars taught by invited well-known jewelry artists.
In 2016, she co-founded the Anticlastics group, a non-profit organization aiming to promote Contemporary Jewelry in Greece and abroad. The same year they established the Athens Jewelry Week, a festival, which soon acquired international dimensions in the field of Contemporary Jewelry scene with participation from all over the world. Her work has been published in several magazines, books, jewelry-fair catalogues, and yearbooks. She lives in Athens.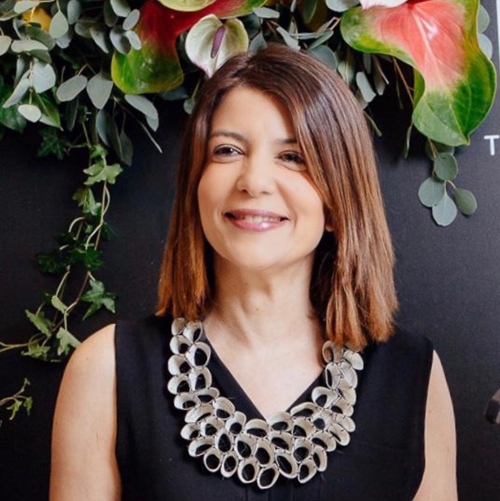 Niki Stylianou
Niki Stylianou was born in Athens, Greece.
She is the Co-founder of the Anticlastics Team, a non-profit entity that through the annual festival ATHENS JEWELRY WEEK, aims to present to the wider public the specifics, diversity and artistic dimension of Contemporary Jewelry field in Greece and abroad. She is the Managing Editor of Autor Magazine and she runs her own Creativity Coaching and Consulting Practice while working on her own jewelry collections
She studied Architecture Engineering at the National Technical University of Athens and she completed her postgraduate studies at the Royal College of Art (MA 1994, School of Architecture and Interior Design, MPhil 1998, School of Communication Design and School of Humanities). Before actively joining the Contemporary Jewelry field, she worked for many years in London and in Greece as a freelance Architect and Designer. Her projects were multidisciplinary, covering a number of fields between Architecture and Art.
Since 1998, she has curated a number of art exhibitions and has taught, facilitated and organized a variety of creative workshops in Greece and abroad.
For the last nine years, she has been mainly working with Jewelry Artists that are technically fully qualified but need support and encouragement to develop their own unique voice.
Her work has been exhibited in many national and international exhibitions and fairs in Europe and the Us. Some of them are: Sofa – Chicago, SOFA – New York and SOFA Santa Fe represented by Charon Kransen Arts, Schmuck – Munich, Collect – London, Joya Barcelona art jewellery and objects – Barcelona, Sierrad – International Jewellery Art Fair – Holland, Inhorgenta – Germany, Atta Gallery – Bangkok, Fusion Gallery – London, Alliages Gallery – France, Creativity Oggetti – Italy, Gallerie Cebra – Germany, Beeld and Ambeeld – Holland, Amaranto Joies – Spain, Hellenic Museum of Melbourne – Australia, Marnerι Creative Gallery – Greece, Alma Gallery – Greece, Μ-art Space – Greece, Benaki Museum – Greece.
Her work has been published in several printed media.