Ioli Livada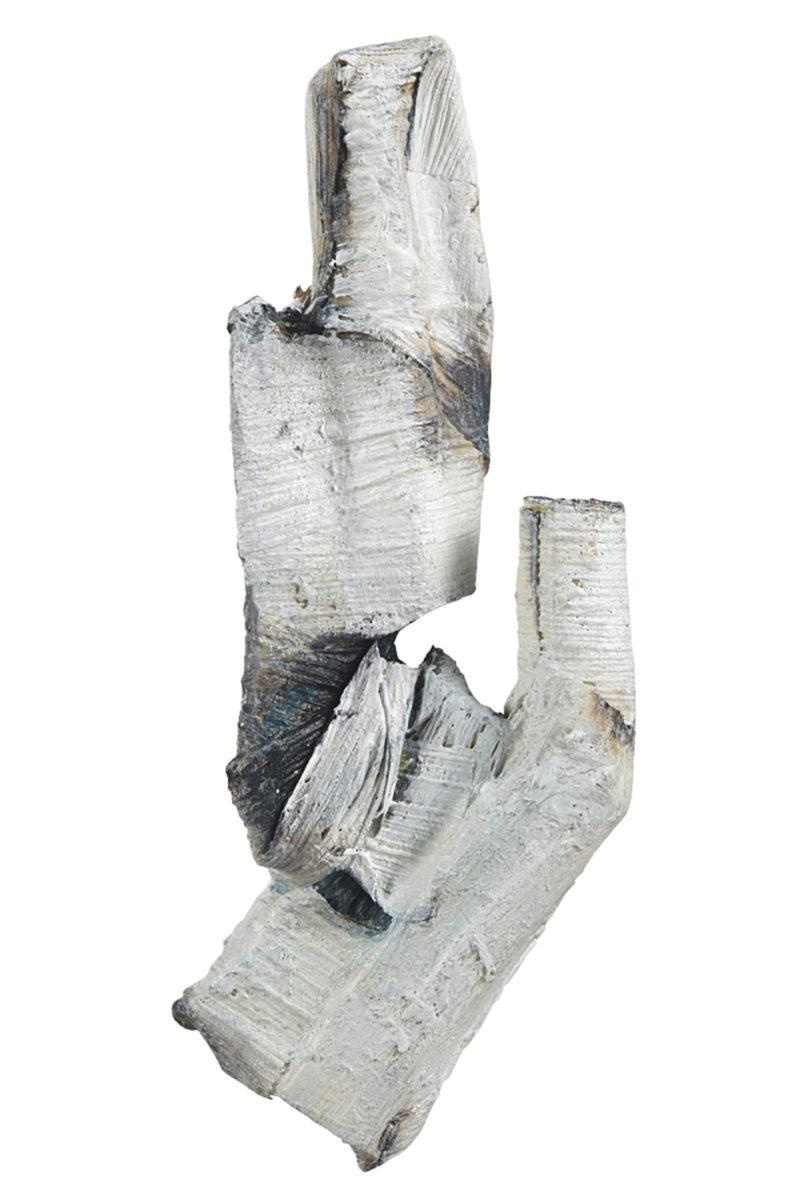 After the Fire #10
Brooch
Copper, Corn leaf, steel, pigments
13 cm x 5,5 cm x 3 cm
After the Fire. The flames breath inspiration. From the ashes there rises the future. One shall persevere and survive the destruction; triumph over life with life.
Losing ones shelter causes one to feel exposed. New protection is sought. New paths have got to be followed. The frame that supported love, happiness, sadness, life in all its glory, melts to reveal its weakness and its future.
Artificial and natural, my pieces speak of the darkness of the disaster and the light of creation. Metal reminiscent of a past life is combined with corn leaves. Fire is applied and the end result makes one aware of that which cannot be repaired. I discover light and beauty even among the wrecks.