Iro Kaskani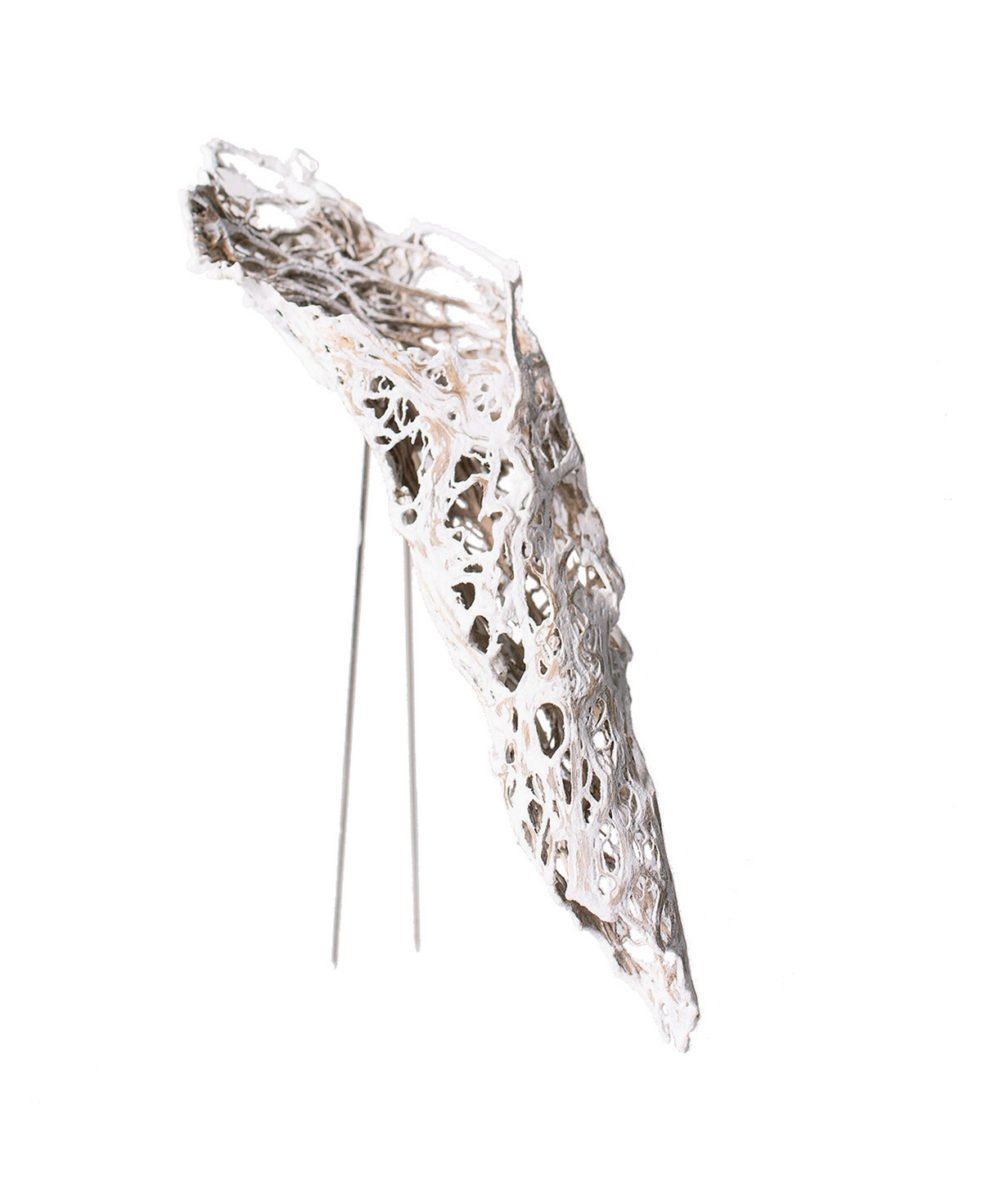 Here I am
Brooch
Silver, dried prickly pear leaf, jesmonite, porcelain powder, stainless steel
4X9X3cm
During this past year, I created this body of works, exploring forms that allude to vessels, while aiming to relate them to motherhood.
"There's a pot in each mother's heart for each one of her children, filled with love at their birth. It maybe be perforated or bottomless but it never empties."
I have worked with two main materials, dried prickly pear leaf to shape the organic forms of the vessels and silver for creating their handles. Jesmonite and porcelain powder were the bounding agents.