Viktoria Münzker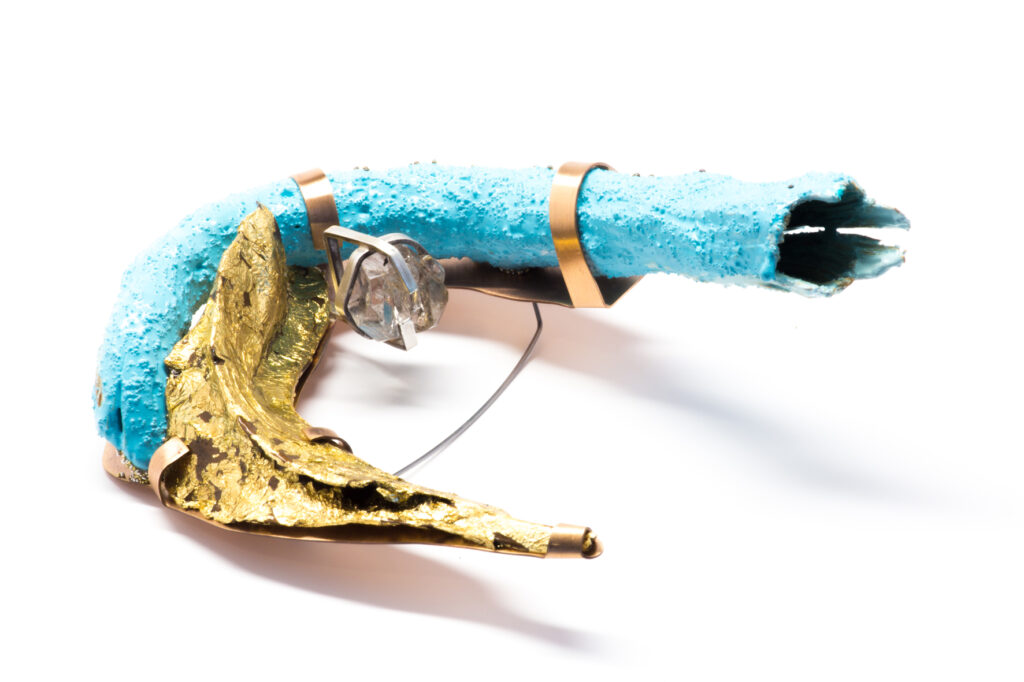 Kashmir
Brooch
Driftwood, Fishbones, Silver 925, Bronze, Herkimer Diamond, Foil, Micro-Granules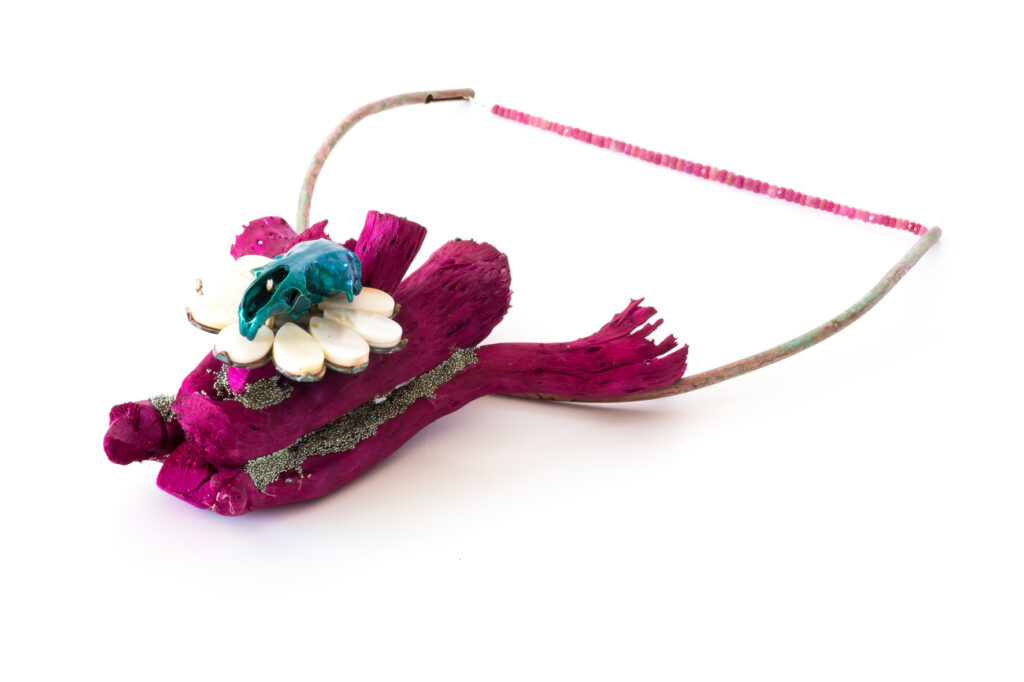 Animal Instinct
Necklace
Brass, Bronze, Driftwood, Rubies, Silver 925, Rabbit Skull, Mother of Pearl, Ink, Micro-Granules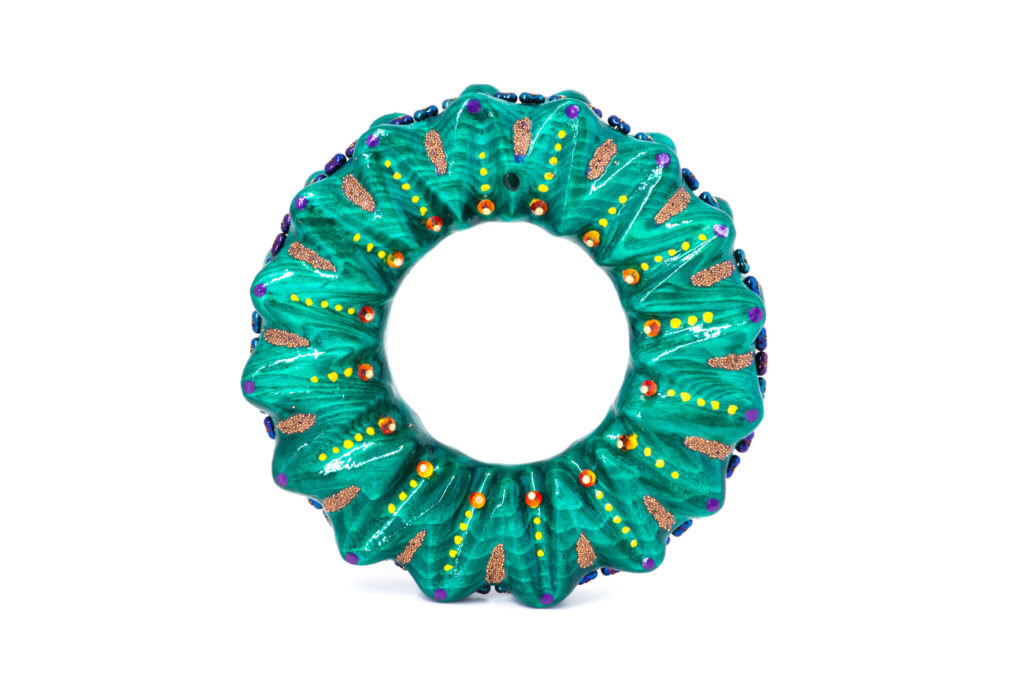 Cycles of Nature
Viridis
Bracelet
Spruce Wood, Glass Beads, Brass, Micro-Granules, Acrylic Lacquer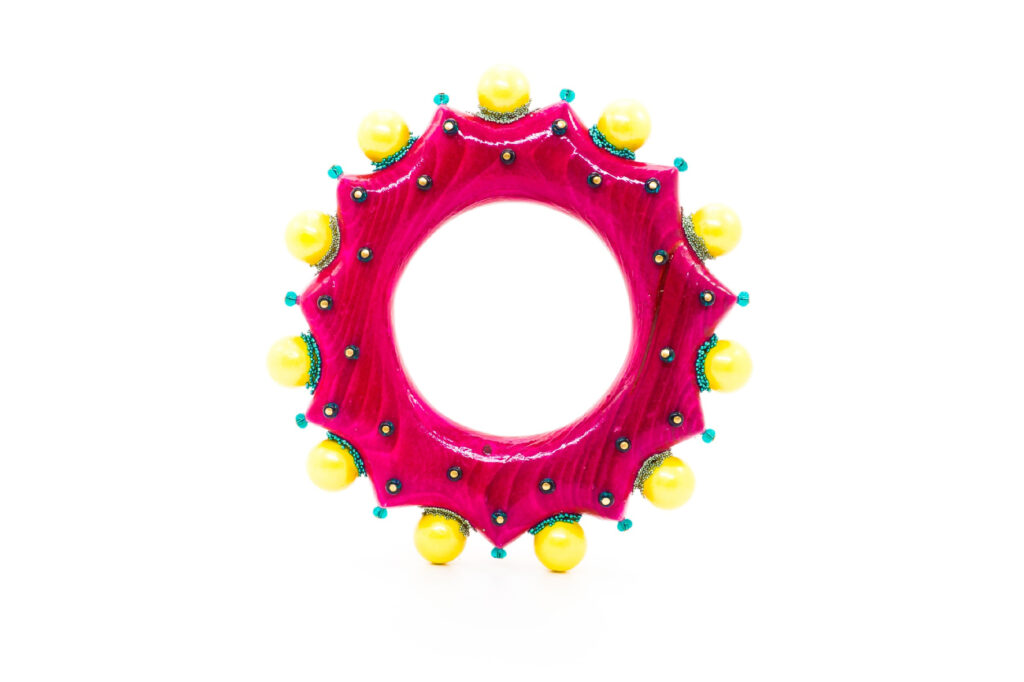 Cycles of Nature
Cyclamina
Bracelet
Spruce Wood, Beech Wood, Glass Beads, Brass, Micro-Granules, Lacquer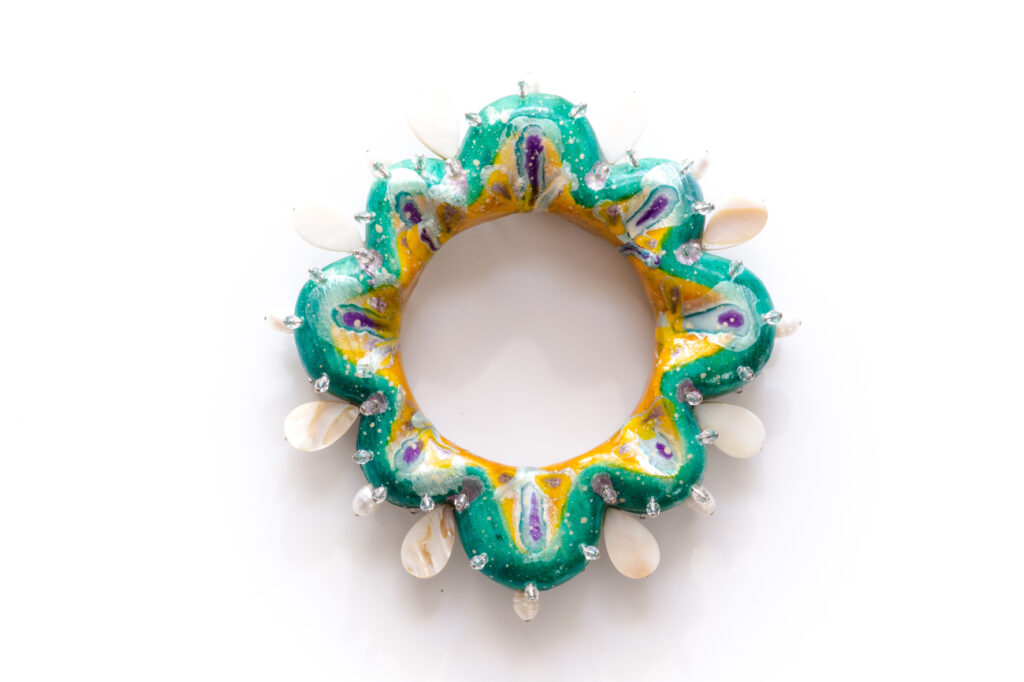 Cycles of Nature
Abundance
Bracelet
Spruce Wood, Pearls, Mother of Pearl, Glass Beads, Steel, Synthetic Lacquer, Acrylic Lacquer
---
"Cycles of Nature" collection is about life in art/art in life.
Nature lodged beauty into the actual cornerstone of creation. What makes crystals growing into their construction and systems? What brings and controls the flower to arrange its blossoms into complicated inflorescences? Who creates the colorful illustration on the wings of the butterfly or bird? But what has adjusted the human eye to consider these with pleasure? Is the human eye a mirror, that nature created for itself, to recognize within like a vainly being?
The bracelets are hand-carved, one of a kind pieces. Made of spruce wood, ink, 9 to 12 layers of varnish, acrylic paint, brass, and glass. Additional pearls and precious/semi-precious stones.
---